WND's Still Kinda Pushing Scalia Conspiracy Theories
Topic: WorldNetDaily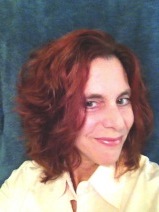 WorldNetDaily's attempt to promote conspiracy theories about Antonin Scalia's death may be fizzling out, but that doesn't mean it's stopped nudging the thing along.
This time around, Cheryl Chumley does the honors. She writes in a Feb. 24 article that a doctor whotreats members of Congress pointed out that Scalia died from "his many medical conditions" and that "there was nothing suspicious to see and those who thought otherwise were not fully informed."
But WND dog-whistles the conspiracy with the headline "Scalia death: Nothing to see here, doctor says" (which remains in the URL but has since been changed on the article itself). And Chumlmey herself highlighted "the failure of authorities to perform an autopsy that could confirm or deny much of the information put forth by law enforcement and medical officials," as pointed out by Donald Trump, and quoted a "close friend" of Scalia who was "stunned and shocked" at his death.
Chumley followed that up with an article credulously quoting comedian Dick Gregory effectively repeating the conspiracy theories that WND has tried to promote: "You know they murdered him, right? ... They said they found him with a pillow over his face. That place where he was, it's a place where money folks go and do their freak stuff. One of the most powerful people in the world and he ain't got no bodyguard, man?"
Chumley added that "Gregory's quips underscore the questions that still remain over Scalia's February 13 death, despite the findings from authorities that nothing unusual or suspicious occurred, as WND reported."
We shouldn't be surprised -- WND did continue to push Obama birther conspiracies for years after the facts undermined them.
Posted by Terry K. at 12:51 AM EST