Christopher Ruddy's Jeb Fail
Topic: Newsmax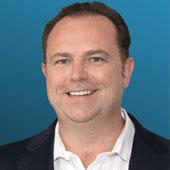 Jeb Bush is out of the presidential race now, though Newsmax editor Christopher Ruddy shilled hard for him of late, writing two columns in the past few weeks to boost him.
Ruddy wrote on Feb. 5:
There's a reason Florida is one of the most desired places to live: it's Jeb Bush.

There is a reason that Florida is a strong, Republican-controlled state: Jeb Bush.

There is even a reason Marco Rubio is running for president today: Yep, Jeb again.

As New Hampshire voters come down to the wire, I think Republican voters there and across the country need to take a serious, second look at Jeb.

While I think we have a remarkable field — from a brilliant businessman like Donald Trump, a conservative champion like Carly Fiorina, a charismatic Rubio, and respected governors like Chris Christie and John Kasich, Jeb may fit the bill of what Americans want this November.

[...]

With all of the noise in the current campaign, it's vitally important we conservatives look for a leader with a strong track record, a real leader.

Surely the American people will look for these qualities come November — and Jeb has them in spades.
Ruddy went to bat for Jeb again on Feb. 17, doing his best to spin Bush's electoral problems:
Bush has had his share of stumbles, but he has shown resiliency for several reasons.

First, he has had a powerful conservative record as governor in Florida. No candidate in the race comes close to Jeb's record on taxes, spending, pro-life, pro-gun, state's rights and other issues conservatives are about. It's indisputable.

Second, he has a national organization ready to fund and sustain him though a primary with either Trump or Cruz, and later through a fierce general election campaign against Hillary.

Third, while appearing rusty in early debates, Bush has risen to the occasion, having given a strong performance in Charleston.

[...]

So far, Jeb Bush has outperformed. The pundits said he would be an asterisk in New Hampshire. But he came in a solid fourth place, ahead of Rubio.

If he comes in second or third in South Carolina, he will be positioned as the leading establishment candidate through Super Tuesday.

After that, he will have an even stronger hand in primary states ahead like Florida, California, New York, Illinois, to name a few.

And, if day one of a Jeb Bush presidency happens, the country will be in very good hands.
Remember, Ruddy is a player in Florida Republican politics, where Bush is from and where Newsmax is headquartered. He's tried to play kingmaker for various Republican candidates there, and at one point was a possible candidate for the Senate seat currently held by Democrat Bill Nelson.
Of course, in between thouse two columns on Bush, Ruddy wrote one praising Donald Trump, gushing, "Donald Trump is a born winner."
Posted by Terry K. at 11:44 PM EST