WND Uses Logrolling To Boost What Little Credibility It Has
Topic: WorldNetDaily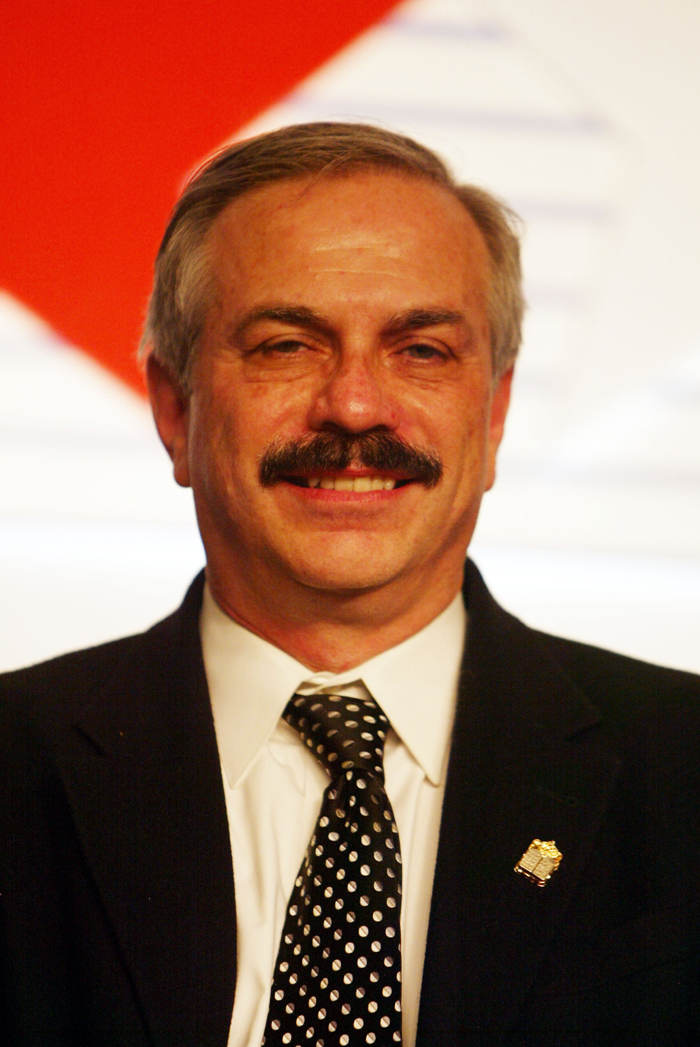 Nobody believes WorldNetDaily, so WND is desperate to boost what little credibility it has any way it can. Its latest attempt is engage in a little bit of logrolling -- getting folks it has boosted in the past to say good things about WND and even give it awards.
In December, WND featured Donald Trump's upcoming appearance with numerous right-wingers at March's Western Conservative Conference. After noting that Floyd Brown, president of the Western Center for Journalism, is one of the conference co-hosts, WND touted its own upcoming recognition:
In addition, WND founder and CEO Joseph Farah will receive the Western Center for Journalism's Hero of Freedom Award during a dinner gala celebrating the 25th anniversary of Farah's founding of the WCJ. Rush Limbaugh has been invited to present the award.

Brown praised Farah for his "unwavering commitment to news without bias and an agenda."
What? Has Brown ever read WND? It's hard to find anything on the website that doesn't have bias and an agenda.
But, yeah, the WCJ is Farah's creation (under the less highfalutin name of the Western Journalism Center), and is so irrelevant to the right-wing media agenda that we don't even bother monitoring it. It has tried to out-birther WND, and it even collaborated with WND on an error-ridden "case for impeachment" that WND is currently unloading for a mere $4.95. This is just one longtime collaborator giving the other an shiny, meaningless award.
From there, WND is reduced to hanging out at county Republican banquets.From a Jan. 31 article:
WND founder, editor-in-chief and CEO Joseph Farah will return to familiar territory on Feb. 13 as the keynote speaker at the Josephine County, Oregon, Republican Central Committee's 2016 Lincoln Day Dinner.

He will speak about the state of politics in America and the state of the press.

"As a former resident and business owner in Josephine County, I look forward to returning to visit some old friends and to share insights on the 2016 campaign as well as the state of the press in America, an institution in which I have toiled for the last 40 years of my life," Farah said.

WND Vice President and Managing Editor David Kupelian will also speak at the event.
The county is indeed where WND originated, at a ranch owned by talk-radio mogul and accused cult leader Roy Masters. But you have to read down for the key information:
Also in attendance will be noted research scientist Art Robinson, co-founder of the Linus Pauling Institute and the Oregon Institute of Science and Medicine. Robinson, who is [county Republican chairman] Joshua Robinson's father, is the former chairman of the Oregon Republican Party and three times ran for Congress, unsuccessfully, against U.S. Rep. Peter DeFazio, co-founder of the Congressional Progressive Caucus. Art Robinson will also speak during the event.
And for each of Art Robinson's failed runs against DeFazio, Kupelian wrote a column for WND -- essentially the same one with minor updates through the years -- touting Robinson while spinning or ignoring inconvenient truths about him -- like how his homeschool curriculum teaches public-domain 19th-century adventure novels that are a tad racist, or how the climate-denier petition his Oregon Institute of Science and Medicine has promulgated iskind of a joke, or the right-wing sugar daddy who bought hundreds of thousands of dollars in ads to benefit his campaigns.
Farah and Kupelian are effectively getting rewarded for their loyalty to the Robinson family by getting this (very tiny) boost of credibility of hanging out at a county GOP banquet and hanging out with friends. A nice jumket, perhaps, but a rather desperate stab at credibility.
Posted by Terry K. at 10:28 AM EST