WND Doctor Still Pushing Discredited Filthy-Illegals Smear
Topic: WorldNetDaily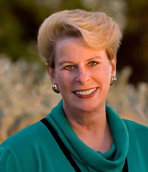 Elizibeth Lee Vliet, former director of the right-wing Association of American Physicians and Surgeons, has long hurled screeds warning against disease-ridden illegal immigrants, usually containing misleading or false information, and WorldNetDaily has given her that platform.
Vliet strikes again in a Nov. 11 WND column cheering on Donald Trump's fearmongering about illegal immigrants:
Donald Trump is right about this: Illegal immigration is one of the most serious threats to national security, American sovereignty and economic stability.

Even Trump, however, has not yet addressed the even more serious medical dangers of illegal immigration for Americans.

Invisible travelers coming across the border with the people: bacteria like tuberculosis (TB), viruses such as EVD-68 that killed so many U.S. children in 2014, Ebola, West Nile, dengue fever, parasites and fungal illnesses.

Delays in access to medical services for Americans with longer waits to see doctors, especially for Medicaid patients.

Long waits in emergency rooms jammed with illegals waiting for care at U.S. taxpayer expense.

The vastly higher costs for states to cover Medicaid services designed to provide medical care for low-income American citizens, but now expanded to serve those here illegally as well.
Given that we've already documented that the enterovirus EVD-68 outbreak of last year was not caused by illegal immigrants, it's likely she's overstating the rest of this as well. Indeed, nobody is bringing Ebola across the Mexican border.
Vliet goes on to rant about how "TB in the U.S. is mostly an "imported" disease brought by people coming from countries where it is widespread, unlike the U.S.," making sure to emphasize that "foreign-born people" are primarily spreading it. in fact, there is no epidemic of tuberculosis -- or any of the other communicable diseases Vliet rants about -- on the southern border.
It's important to remember that Vliet and the AAPS have no interesting in truth or accuracy when issuing their anti-immigrant screeds. Remember that back in 2003, an AAPS journal article (which purports to be peer-reviewed) asserted that leprosy cases in the U.S. -- a complete lie. To our knowledge, the AAPS has never issued a correction of the article, and the original aricle is still available at the AAPS website.
Because she insists on putting fearmongering over facts, there's simply no reason to believe anything Vliet says on medical issues.
Posted by Terry K. at 8:50 AM EST