WND's Klein Grants Anonymity To Another Terrorist
Topic: WorldNetDaily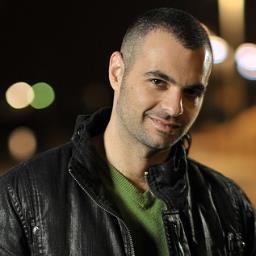 In one of his many, many lies, WorldNetDaily editor Joseph Farah once claimed that his reporter Aaron Klein "doesn't use anonymous sources when he quotes senior terrorist leaders in Gaza and many of the most prominent Islamists in the world." In fact, Klein frequently grants anonymity to his alleged sources -- even when they're terrorists, whom you wouldn't think would be deserving to be cloaked in anonymity.
Nevertheless, Klein has found another terrorist whose identity he intends to protect. He writes in a Nov. 1 WND article:
Insiders in the group that represents ISIS in the Gaza Strip claimed to WND Sunday that the global jihadist group will soon release information purporting to show how it helped to bring down the Russian passenger plane that crashed in Egypt, killing all 224 people on board.

Salafist jihadists in the Gaza Strip who operate under the ISIS banner in the territory said the global jihad group was indeed involved in the downing of the aircraft Saturday morning.

They claimed it was not a missile that brought the plane down and that supposed evidence will soon be released by ISIS.

One ISIS leader in Gaza told WND that "in the Russian plane operation our brothers used their brains more than their bullets or their explosives. It was part of a brains war."

The ISIS leader hinted to similarities with the 9/11 attacks as far as what he described as the level of sophistication of the claimed attack on the Russian jet.
Never mind that a terrorist taking credit for any given act of violence is even more rampant than the violence itself; ISIS has taken credit for lots of things it had no apparent involvement with, which makes this claim highly dubious at best, especially when no investigation of the crash has taken place.
Read the above again: Klein is granting anonymity to an operative for ISIS. The very same ISIS that is one of the most vicious terrorist groups on the planet.
Why is Klein doing this: He doesn't want to get the operative in trouble with his ISIS overlords. No, really. This is what Klein writes:
The ISIS leader spoke on condition of anonymity, citing specific ISIS instructions for all members of the global jihad group to refrain from putting out information concerning the attack for the time being.
Really, what else is there to say about a reporter who grants anonymity to terrorists just so he can selfishly have a big scoop, no matter how factually dubious? Or a "news" operation that makes such borderline-traitorous dishonesty possible?
Posted by Terry K. at 8:49 AM EST