NewsBusters Conspiracy-Monger Mocks Someone Else's Conspiracy Theory
Topic: NewsBusters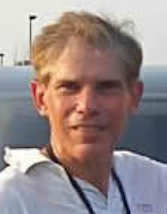 We got a chuckle out of Mark Finkelstein's Sept. 18 NewsBusters post:
Maybe next week, Chris Hayes will share his views on Area 51, whether fire can melt steel, and if the moon landing happened in a Hollywood studio . . .

On his MSNBC show this evening, Hayes floated the notion that the guy at a New Hampshire town hall who told Donald Trump that President Obama is a Muslim might have been a plant. According to Chris, although the moment seemed to have happened "organically" [yes, but was it free range?], "who knows?" Proclaimed Chris: "until they find the guy I'm going to reserve judgment on the origins of the question."
What makes this doubly hilarious is the fact that it's Finkelstein mocking conspiracy theories here. You might recall that Finkelstein used a NewsBusters post to forward the conspiracy theory that NBC host Matt Lauer wasn't just wearing a checkered scarf, he was wearing a "Palestinian support scarf." Because any checkered scarf must be seen as support for the Palestinian cause, you see.
And he has the temerity to mock the conspiracy theories of others? The hell, you say.
UPDATE: Talking Points Memo has compiled a list of people engaging in the same speculation as Chris Hayes -- and surprise, surprise, most of them are conservatives like Laura Ingraham and Greg Gutfield. We're sure Finkelstein will get around to mocking them like he did Hayes any minute now.
Posted by Terry K. at 4:13 PM EDT
Updated: Wednesday, September 23, 2015 2:49 PM EDT