WND Runs to Defense of Jim Bakker's Jade Helm Conspiracy Theories
Topic: WorldNetDaily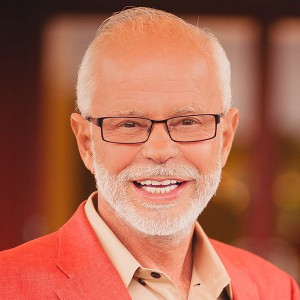 WorldNetDaily's Cheryl Chumley was an early and enthusiastic promoter of right-wing conspiracy theories surrounding the Jade Helm 15 military exercise -- promotion that may have helped spark plots to murder soldiers taking part in it. Unsurprisingly, Chumley is sad that some of these conspiracy theorists are being called out.
Chumley writes in an Aug. 22 WND article:
Just a few days ago, Dallas pastor Rick Wiles and and televangelist Jim Bakker discussed the operation in a series of broadcast programs, saying the mission may be rounding the curve toward completion, but in their minds, Americans should remain skeptical of the military's actions.

[...]

It wasn't long after that discussion many in the media shot out some mocking pieces, slamming not just Wiles and Bakker but pretty much all Americans who expressed doubt in their government over Jade Helm.

Writing for the Dallas Observer, Stephen Young waxed sarcastically about the fears surrounding Jade Helm and said: "Congrats to everyone reading this outside of a FEMA camp based in an abandoned Wal-Mart for making it through the first month of Jade Helm 15 unscathed. For those of you who've been interned, and yet still inexplicably have web access, our prayers are with you. Thanks to the brave actions of Texas Governor Greg Abbott and the members of the Texas Guard he deployed to watch the not-at-all routine military takeover exercises enveloping the rest of the American South and Southwest, our fine state has remained largely unscathed."

He then jabbed at Wiles and Bakker, referring to the latter as a "disgraced televangelist ... who's previously claimed that Miley Cyrus has sex with demons."

Ring of Fire Radio picked up on the theme, blogging: "Televangelist Jim Bakker wants Americans to know that it's right to be skeptical of Jade helm 15. After serving time in prison for fraud in the 90's, Bakker returned to the airwaves to spread his message of doubt and deception. In a discussion with Rick Wiles, the pair ventured an idea (read: conspiracy theory) that the real purpose of Jade Helm 15 is to instill social distrust and unrest in communities. Thus preparing the country for another civil war."
Chumley, however, didn't mention a significant conflict of interest that would explain why WND would run to the defense of a charlatan like Bakker: He appears to be a personal buddy of WND editor Joseph Farah.
Bakker was a "special guest" on last year's WND-sponsored tour of Israel. Another Farah buddy, Jonathan Cahn, oozed over Bakker in a promotional article (captured by Richard Bartholomew) and downplayed the massive sex-and-money scandal that brought down his 1980s ministry as nothing more than a "humbling":
Jim and Lori Bakker are not coming as celebrities or guest speakers, but as spiritual pilgrims. Jim Bakker hasn't been to Israel in decades, and Lori Bakker has never been there.

They got the idea to come when Cahn, author of "The Harbinger" and the inspiration behind "The Isaiah 9:10 Judgment," made a guest appearance on the Bakkers' daily TV show.

"Jim Bakker is one of the giants and pioneers of Christian television," said Cahn. "He helped found TBN and PTL and worked with Pat Robertson in the early years of 'The 700 Club.' He sat with world leaders and presidents in the White House. And yet the most powerful part of his story is what happened after being humbled under God's hand, a humbling from which he emerged a changed man, a man of profound humility, compassion and grace – and with even more zeal for the Lord."

Farah said the Bakkers recognize something he has seen himself as someone who has traveled to Israel frequently over the last 35 years – "there's no better way to see Israel than with Jonathan Cahn."
WND later touted how Bakker devoted "special shows" of his daily broadcast "recorded during that excursion."
Posted by Terry K. at 11:17 AM EDT