MRC Invokes A Fallacy to Bash Jon Stewart Out The Door
Topic: Media Research Center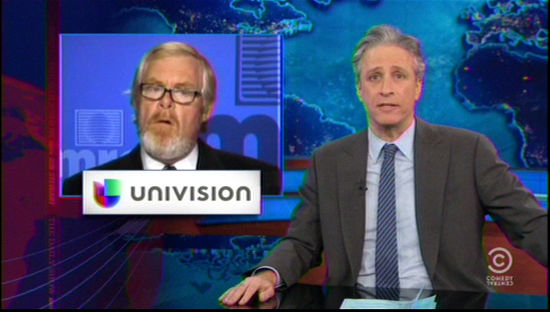 We predicted that the Media Research Center would be hurling all sorts of envy and spite at Jon Stewart as he finishes up his run as "Daily Show" host, and we weren't wrong. The winner in that competition is Scott Whitlock, who served up this bit of sneering derision in an Aug. 7 NewsBusters post:
According to the networks on Friday, Jon Stewart's departure from the Daily Show means "America's satirical voice," the man who held the powerful "accountable," had said goodbye. A more honest reading would be that a low-rated liberal comedian left his basic cable television show.

[...]

On Thursday, the networks fretted the loss of America's "trusted, "profound" "beacon." But as the website FiveThirtyEight.com pointed out, Stewart's reach and ratings were always small[.]
Whitlock again invokes the MRC's favorite fallacy, that quality directly correlates with popularity. If there were true, the greatest movie of all time, "Citizen Kane" wouldn't have failed to make its production costs back on its initial release.
Posted by Terry K. at 10:38 AM EDT
Updated: Saturday, August 8, 2015 10:39 AM EDT