CNS' Climate Denier Fail
Topic: CNSNews.com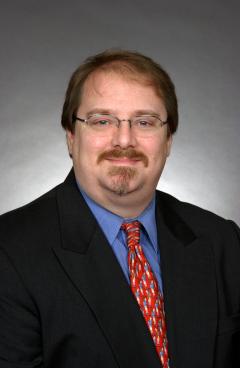 Emily Richards writes in a July 13 CNSNews.com article:
A British professor's new model of solar cycles predicts that the Earth could be heading toward a "mini ice age" that would create conditions not seen since 1645 during the "Maunder minimum" - when London's Thames River froze over.

Solar activity may fall by as much as 60 percent during the 2030s, according to Mathematics Professor Valentina Zharkova of Northumbria University in England.
Um, not so much. As Slate points out:
If you look closely at the original press release, the study's author, Valentina Zharkova, never implied a new ice age is imminent—only that we may see a sharp downturn in the number of sunspots. Yes, the sun is a variable star, but its output is remarkably stable. The amount of energy we receive from the sun just doesn't change fast enough to cause a rapid-onset ice age in just a few decades.

The root of the problem here may be a poorly worded quote in the press release implying an imminent 60 percent decline in solar activity. Yes, numbers of sunspots can vary by that much or even more on an 11-year cycle, but the sun's output—the total amount of energy we get—is extremely stable and only changes by about 0.1 percent, even in extreme sunspot cycles like the one Zharkova is predicting.

[...]

But let's play devil's advocate: What if Zharkova is right about the decline in solar activity? There's still no need to worry (or to become complacent about global warming). Even assuming sunspots are in the process of shutting down, as happened during the Maunder minimum and Little Ice Age, it wouldn't matter much.

An interesting new study published in June showed that a sharp decline in solar activity to record lows could have a relatively large impact on regional climate over a period of decades. But even the return of a Maunder minimum type slowdown in solar activity—an extreme scenario, by any measure—would slow global warming by only about a half-degree in northern Europe. That's essentially negligible, on a global scale.
Unsurprisingly, Richards contacts nobody to respond to the study. Also unsurprisingly, CNS published an July 20 op-ed by H. Sterling Burnett, one of the climate deniers at the right-wing Heartland Institute, to reinforce the bogus claim:
Another recent scientific paper projects an imminent cooling without any caveats about it being regional in nature or overwhelmed by human carbon dioxide emissions. A paper published by the Royal Astronomical Society indicates the Sun will likely go silent within 15 years, leading to an extended period of colder temperatures. Lead author of the report Valentina Zharkova of Northumbria University has said, when tested against actual data and measurements, the model the researchers developed to test the relationship between fluctuating magnetic waves on the surface of the Sun and their impacts on solar activity and Earth's climate had an accuracy rating of 97 percent.

With new research emerging nearly daily to indicate Earth is cooling because of decreased solar activity, it certainly seems wise to shift our concern about future climate to how best to respond to colder temperatures and associated climate effects.
Slate notes that climate deniers like Burnett "have a particular fascination with sunspot cycles," but that the correlation between sunspot activity and global temperatures is weak at best.
Slate adds: "In reality, sunspots fluctuate in an 11-year cycle, and the current cycle is the weakest in 100 years—yet 2014 was the planet's hottest year in recorded history." Betcha Burnett and CNS won't bring that up.
It seems the deniers have failed again by deliberately ignoring information that undermines their case. Burnett is a paid flack, of course, but what's the excuse for CNS, which purports to be a news organization? Oh, yeah, they get paid to do that as well.
Posted by Terry K. at 3:43 PM EDT