CNS Misleads About Michelle Obama Commencement Speech
Topic: CNSNews.com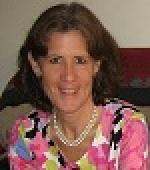 A May 26 CNSNews.com article was dedicated to selectively quoting from Michelle Obama's commencement speech at Oberlin College to ratchet up the outrage factor among CNS's readers. And judging from the hate and racism in the article's comment thread, she has succeeded with that.
Jones claimed that Obama "equated conservative opposition with 'noise,' 'clamor' and 'polarization,' and she urged students to "rise above it.'" But in the actual excerpts of the speech Jones included, Obama did not specifically do what Jones claimed. Here's the excerpt with the apparently offending words highlighted:
"You might find yourself a little dismayed by the clamor outside these walls -- the name-calling, the negative ads, the the folks yelling at each other on TV. After being surrounded by people who are so dedicated to serving others and making the world a better place, you might feel a little discouraged by the polarization and gridlock that too often characterize our politics and civic life.

"And in the face of all of that clamor, you might have an overwhelming instinct to just run the other way as fast as you can. You might be tempted to just recreate what you had here at Oberlin -– to find a community of like-minded folks and work with them on causes you care about, and just tune out all of the noise. And that's completely understandable. In fact, I sometimes have that instinct myself -- run! (Laughter.)

"But today, graduates, I want to urge you to do just the opposite. Today, I want to suggest that if you truly wish to carry on the Oberlin legacy of service and social justice, then you need to run to, and not away from, the noise. Today, I want to urge you to actively seek out the most contentious, polarized, gridlocked places you can find. Because so often, throughout our history, those have been the places where progress really happens –- the places where minds are changed, lives transformed, where our great American story unfolds."
So, no, Obama did not equate conservatives to "noise," "clamor" and "polarization" as Jones claimed -- indeed, Obama does not even use the word "conservative" anywhere near those terms.
But Jones wasn't done misleading. After quoting Obama urging the students to "persuade" and "compromise" in order to "move the country foward," she sneered: "Interestingly Mrs. Obama's husband is not a compromiser, starting his second term with a 'go-it-alone,' I-have-a pen-and-a-phone attitude."
Funny, the PolitiFact website has a full seven pages of examples of Obama compromising to achieve his policy goals. And Jones omits the fact that Republicans have refused to compromise with Obama.
This is WND-level work. It's too bad Jones and CNS have sunk to this.
Posted by Terry K. at 6:09 PM EDT