WND Zombie Lie Watch
Topic: WorldNetDaily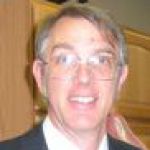 Back in 2008, ConWebWatch dismantled WorldNetDaily's claim that then-presidential candidate Barack Obama's reference to a "civilian national security force" in a speech meant that he wanted to create a police state. In fact, Obama explained at the time he was referring to "soft power" diplomacy through the State Department and the Agency for International Development, not any further militarization.
WND made the same claim again in 2012, and we shot it down again.
It's now 2015, and guess what WND is writing about now? Take it away, Bob Unruh:
Back in 2008, Barack Obama, then a presidential candidate, called for a "civilian national security force." And he wanted it wanted it as big as all of the nation's military branches.

Combined.

Now black activist Al Sharpton is suggesting a path that probably would accomplish that: nationalize America's police forces.
Obama never advocated nationalizing the police, and WND knows it. But why should the facts get in the way of a good story?
Unruh even rehashes how his WND boss, Joseph Farah, "raised the obvious questions about Obama's plans for a civilian army after the [2008] speech." Of course, Farah never bothered to tell the truth about Obama's statement -- which is why it continues to flog this story to this day despite the utter lack of factual basis behind it.
Just consider another one of the many, many reasons why nobody believes WND.
Posted by Terry K. at 9:26 AM EDT