WND's Race-Baiters Take Baltimore Mayor Out of Context
Topic: WorldNetDaily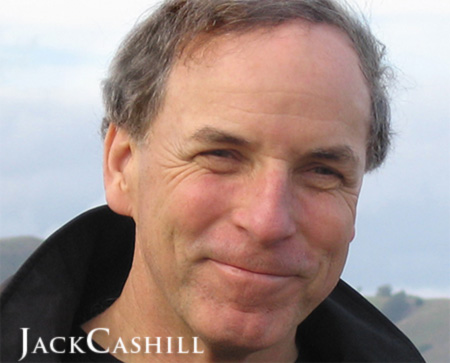 You had to know that the unrest in Baltimore had to bring out the race-baiters at WorldNetDaily, and they haven't disappointed.
An unbylined April 27 WND article is dedicated to taking Baltimore Mayor Stephanie Rawlings-Blake out of context, claiming that a statement she made can only be interpreted as giving rioters permission to destroy property. Cue the usual race-baiting suspects:
But civil-rights leader and author Rev. Jesse Lee Peterson blames Rawlings-Blake for her plan to permit demonstrators to destroy property.

She is "setting a dangerous precedent by allowing so-called protesters 'space' to 'destroy' property and assault people in that city under the guise of expressing their outrage over the death of Freddie Gray," he said.

"Mayor Stephanie Rawlings-Blake is in over her head. It's insane to allow thugs space to destroy and loot. The police should not be hampered from doing their jobs. Allowing this lawlessness to continue will only encourage more violence in Baltimore!"

[...]

Jack Cashill, author of "If I Had a Son: Race, Guns, and the Railroading of George Zimmerman," expressed bafflement at the mayor's actions.

"I watched the video to make sure the mayor's 'safe space' remark was not taken out of context," he said. "Unfortunately, it wasn't. For perhaps the first time in American history, a public official openly and casually took credit for allowing citizens to destroy property and terrorize innocent bystanders. Scarier still, the major media have not found this admission remarkable.

"In a city with a black mayor, a black police chief, and a predominantly minority police force, the protesters have so thoroughly ingested the anti-white propaganda educators and the media have fed them over the years that they feel comfortable in blaming Freddie Gray's death on white people."

Colin Flaherty, author of "White Girl Bleed A Lot: The Return of Racial Violence To America and How the Media Ignore It," says the riots are simply part of a larger anti-white narrative that the mayor shares to some extent.

"The riots in Baltimore were not just about a black man who died in police custody. These riots and protests were all about how black people are relentless victims of relentless white racism. All the time, everywhere and that explains everything, especially why police arrest so many black people for apparently no reason whatsoever.

"Of course the mayor's 'safe space' for property destruction during what she called 'largely peaceful' protests led to more violence. This is just one more example of black mob violence and how reporters and public officials ignore, deny, condone, excuse, encourage and even lie about it."
It's obviously Cashill is lying about claiming the mayor's words were not taken out of context. In fact, the day before WND's article was published, the mayor's office issued a statement from a spokesman clarifying her inital (admittedly poorly worded) statement:
"What she is saying within this statement was that there was an effort to give the peaceful demonstrators room to conduct their peaceful protests on Saturday. Unfortunately, as a result of providing the peaceful demonstrators with the space to share their message, that also meant that those seeking to incite violence also had the space to operate. The police sought to balance the rights of the peaceful demonstrators against the need to step in against those who were seeking to create violence.

The mayor is not saying that she asked police to give space to people who sought to create violence. Any suggestion otherwise would be a misinterpretation of her statement."
WND makes no reference to the clarifying statement even though it, again, was issued a day before the article was published. But who cares about accuracy when there's political hay to be made? Much of the conservative media joined WND in taking the mayor out of context.
Oddly, one dissenter has been Accuracy in Media. Spencer Irvine wrote in an April 28 post about the mayor's complaint about being taken out of context: "Actually, she has a point. When you read the entirety of her remarks, seems like the news media took her 'space' comment out of context. Instead, it should have been reported that because the police gave peaceful protesters space to peacefully assemble, the violent ones abused that space and began to riot and loot."
Once again, WND has placed its right-wing agenda ahead of facts. Sadly, that's WND's modus operandi.
Posted by Terry K. at 12:22 PM EDT
Updated: Wednesday, April 29, 2015 12:24 PM EDT