Newsmax's Ruddy Shoots Down Anti-Clinton Attack Book
Topic: Newsmax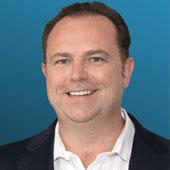 The new anti-Clinton book by conservative writer Peter Schweizer has been easy to dismiss for its bias and shaky claims -- so much so, in fact, that the ConWeb is not united in promoting it.
Newsmax CEO Christopher Ruddy -- who, over the years, has evolved from being a Clinton-hater to a Clinton supporter (though the Clinton hate has never disappeared from his website) -- devoted an April 27 column to defending the Clinton Foundation from the accusations in Schweizer's book, citing his evolution on Clinton as one reason he should be trusted on the issue:
In the 1990s I was described by both James Carville and George Stephanopoulos as the Clinton White House's No. 1 press enemy. But after Bill Clinton left the White House, I came to admire him and his post-presidential work.

I was drawn to him largely for the very same reason he and his wife are being criticized today: the Clinton Foundation. Over time, I was impressed enough with its work that I even became a donor.

This may be difficult for many of the Clinton critics to stomach, considering the miasma of allegations now being made about them, largely due to a new book entitled "Clinton Cash" (HarperCollins) by Peter Schweizer.

A Fox News special that aired this past Friday detailed many of the allegations from the still-unreleased book. Fox said the book showed the "tangled" and "blurred" relationships between the Clinton Foundation and the Clintons' private or political activities.

After watching the Fox program, it became clear to me the only thing "tangled" and "blurred" are the numerous unsubstantiated, unconnected, and baseless allegations being made about them.
Ruddy goes on to note the corporate synergy going on between Fox News and the publisher of Schweizer's book:
I think the imperative for journalists is more appropriate: Follow the money. So let's do that.

The sister companies of News Corp and 21st Century Fox own HarperCollins, which published Peter Schweizer's book; they own The Wall Street Journal, which first raised the issue of the foreign donations; they own the New York Post, which broke the details about the Schweizer book; and they own Fox News, which gave the story oxygen and legs.

With so much media mojo from one company, there is no doubt they will be doing some pretty good "cashing in" from the many millions of dollars their new best-seller will generate.
That's something you won't read in the rest of the conservative media -- they're too busy trying to destroy the Clintons after 20 years that it still doesn't occur to them to be credulous about what they're promoting.
Newsmax deserves a little credit for evolving into a conservative outlet that is at least somewhat interested in fairly presenting views it might not disagree with. You won't see that at WorldNetDaily or CNS.
Posted by Terry K. at 7:36 PM EDT