Of Larry Klayman And 'Demeaning' Remarks
Topic: Newsmax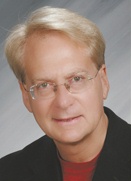 Poor Larry Klayman's feelings have been hurt. From an April 15 Newsmax article:
Mika Brzezinski's remark that Marco Rubio is a "little boy" next to Hillary Clinton in a presidential matchup is "outrageous" and "inappropriate," says Larry Klayman, founder of the government watchdog Freedom Watch.

"It's very demeaning, obviously," Klayman said Wednesday on "The Steve Malzberg Show" on Newsmax TV.

"Everything's turned upside down in our political world these days. You can't speak out for fear of being called a racist or a sexist, but when the left does it it's acceptable …"
Klayman sure has a strange idea of what is "demeaning" and "inappropriate." After all, this is a guy who asserted (in a court filing, no less) that a judge who ruled during a divorce hearing that Klayman engaged in "grossly inappropriate" behavior with his children issued that ruling because she was Jewish and "resented" that Klayman "believes in Jesus Christ and considers himself a Jewish Christian." Klayman also claimed that another judge who ruled against him was "a woman scorned."
Plus, of course, there's Klayman's lengthy history of demeaning and borderline libelous remarks about President Obama.
Needless to say, Malzberg was silent about Klayman's own history of demeaning remarks. If Klayman is the limit of the caliber of the guest Newsmax TV is able to attract, it has a long climb to be considered a legitimate "news" outlet.
Posted by Terry K. at 9:50 AM EDT