'Quote Mark Bias' Makes NewsBusters Angry
Topic: NewsBusters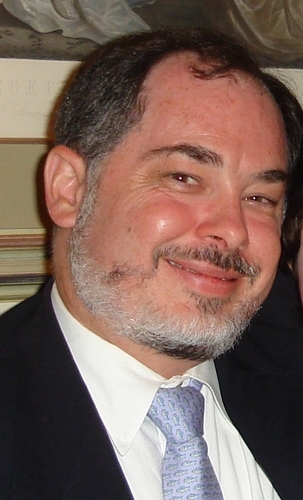 The Media Research Center appears to be running out of things to be offended about. Thus, we have an April 4 NewsBusters item by Quin Hillyer complaining about, yes, "quote mark bias":
Media watchers in the past week rightly have criticized multiple media outlets for suddenly deciding that religious freedom needs quotation marks, as in "religious freedom." Leave it to the news pages of The Wall Street Journal, though, to use those quotation marks, which by their nature indicate that the very concept is in dispute, in the same story with the term gay rights published without the same punctuation.

[...]

So we have a situation where the notion of religious freedom, the very bedrock of America's settlement in the 1600s and its founding as a nation in the late 1700s, is seen as such a questionable idea that it merits quotation marks. But "gay rights," a concept only invented in the past 30 years or so, and one not even enshrined in federal law or recognized by federal courts as involving a "protected class," nonetheless is expressed straightforwardly, unambiguously, as so uncontroversial that it can stand on its own without being set off by special punctuation or other emphasis.

Similarly, no quotation marks or other indicators of controversy attend the passage in paragraph five discussing "the rights of gay and lesbian couples to wed." But the very next sentence – and this is where the editorializing becomes even more explicit than mere punctuation differences – says that the "political response" of religious people "has been to promote the so-called religious-freedom legislation at the state level."

Read that again. It's the so-called religious-freedom legislation. Really? Gay rights is stated as a given, but First Amendment rights are merely "so-called"???

Twice more the news article uses the term "gay rights" without quotation marks.
Hillyer ignores the idea that perhaps "religious freedom" deserves scare quotes if its enforcement restricts the rights of others. Observers have noted that the Indiana religious freedom law, as originally passed, was conceived tas a means of excluding gays and same-sex couples from accessing employment, housing, and public accommodations on the same terms as other people.
And why does Hillyer think "gay rights" is so controversial that it needs scare quote? Does he not think such a thing should exist at all and that gays must be discriminated against simply for existing? Judging by Hillyer's annoyance with gays being so darn public with their gayness -- he literally says they're "frightening the horses" -- apparently so.
Hillyer concluded by sneering, "All in all, a more biased 'news article' could hardly be imagined. Please note the quotation marks." Apparently, if a news article says something Hillyer doesn't like, it isn't "news."
Posted by Terry K. at 2:45 PM EDT