CNS' Hunter Is Still Obsessed With LGBT-Related Federal Spending
Topic: CNSNews.com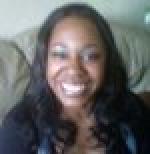 CNSNews.com deputy managing editor Melanie Hunter is not done cherry-picking LGBT-related items in the federal budget she considers a waste of money.
Hunter dropped a pair of articles on April 2:
$133,920 Federal Study Examines LGBT Families
$199,080 NIH Grant for 'Peer Advocates' for Rural LGBT People
As usual, Hunter does not explain why she considers the expenditures a waste of money, something she has made clear by her singling them out.
Of the 15 articles Hunter has written since Jan. 1 on specific examples of federal spending, 12 of them focus on LGBT issues.
Posted by Terry K. at 5:18 PM EDT