WND's Idea Of 'Analysis': Mock The Fashion of Jeb Bush Supporters
Topic: WorldNetDaily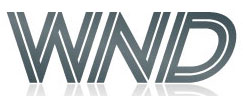 Garth Kant's March 8 WorldNetDaily article is presented as an "analysis." But it begins with several paragraphs of mocking the looks of who he claims were supporters of Jeb Bush at the recent Conservative Political Action Conference:
Something wasn't right here.

Not only was the hall suddenly overflowing, these were a different breed. Something subtly amiss grew increasingly creepy by the minute. Unthreatening enough not to cause panic but perceptibly subversive and sinister enough to trigger alarms. Then it became clear. It was an invasion. By an entirely alien invasive species.

The polyester-blend nation of Stepford Republicans had seized control of the conservative conference known as CPAC.

It was obvious the crowd for Jeb Bush had been imported.

It wasn't just the overflowing hall.

Or the suspicious number of Bush stickers on lapels that suddenly appeared.

It was the lapels.

It was the uniform. They all dressed the same. Sanitized of any style or hint of originality and dressed not for success but not to cause offense.

Conservative attendees had heard the rumor swirling through the convention that there would be a protest walkout when the former Florida governor spoke that last Friday of February. What they did not find out until later was that Bush supporters, staffers and volunteers had been shipped in by the busloads from the lobbyist lair of K Street, in nearby Washington.

In fact, a leaked email would reveal they had been instructed to arrive at 7:30 a.m. for the 1:40 p.m. appearance and to save seats for fellow travelers.

The walkers lined the halls and pressed against the walls of what was by far the biggest crowd at the convention that week. They were everywhere.

Bushies rarely spoke, even more rarely smiled, frowned or let any expression crease their faces. Glued to phones, texting incessantly. Uniformly neutral in demeanor and personality, which is to say vacuous. Vacant. Void. Null set. No lights on and nobody home.

Drones. Clones.

Zombies.

Worse yet … moderates.

[...]

Bushies came in two basic models: wiry weasel junior executive and doughy frat pledge. There were few women.

Weasels wore JCPenney junior executive wannabe power-ranger suits with pale shirts and what their dads told them were power ties. The doughboys wore the same outfit purchased from Ed's Big and Tall.
They all bore the same purposefully inoffensive-as-possible Supercuts hairstyle cropped just above the ears, two inches above the collar. The length in front was about one-month-out-of-military-prep-school growth, and somehow managed to be both highly and unimaginatively coiffed. Their uniformity, conformity and lack of individuality was an ideal to which all could aspire. Together. All at once.
Perhaps, like Mormon door-to-door missionaries, they would appear less-threatening if they all looked alike.
By contrast, of course, the people who came closer to Kant's far-right beliefs -- and get lots of press at WND -- dressed much better. Sarah Palin was "casually comfortable and self-possessed in jeans and sweater" and is "no fashion slacker. Her taste for haute couture is well-documented, refined, extensive and expensive, running the gamut of Valentino, Elie Tahari, Escada, Akris Punto and St. John." Ted Cruz has "taste in attire that is not expensive but understated and comfortable in its own skin," and "Cruz's buddy, Sen. Mike Lee, dresses like he is: not flashy but always impeccably direct, honest and whip-smart."
Kant saved his greatest sartorial praise for convicted criminal James O'Keefe:
Guerrilla video-journalist James O'Keefe, when not dressed as a pimp, usually dresses like a regular college kid in videos and daily life. At CPAC, he was dressed to the nines, stepping out of a Hugo Boss ad with a form-fitted fashion plate of a tailored three-piece suit with a vest so shiny it lit up the dark bar where he held court on the eve of his appearance on a CPAC panel. Aloof to strangers, quick to laugh and self-deprecating in private, he took jabs at his ego from his friends in stride. Funny and as razor-sharp as his suit.
Yes, this is what passes for "analysis" at WND. No wonder nobody believes WND.
Posted by Terry K. at 6:55 PM EDT