Cocky Farah: 'I Am Kicking Papal Butt'
Topic: WorldNetDaily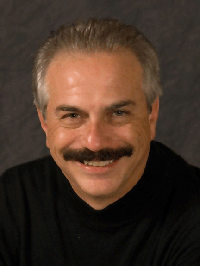 We have not written the term "kicking papal butt" before, but we get to because WorldNetDaily Joseph Farah has a grudge against Pope Francis for claiming that evolution is not incompatible with creation. Farah writes in his March 12 WND column:
In a referendum on evolution between me and the pope taking place among Catholics since Thanksgiving, I am kicking papal butt.

Back in November, I took Pope Francis to task for saying: "God is not … a magician, but the Creator who brought everything to life. Evolution in nature is not inconsistent with the notion of creation, because evolution requires the creation of beings that evolve."

A respected writer for the Wanderer, James K. Kilpatrick, defended the pope's position. He was inundated with letters from fellow Catholics who support my position and question why the pope doesn't just accept the Bible as true.
Of course, a popularity contest is the absolute worst way to determine the validity of a scientific principle, but Farah is presumably willing to overlook that as long as he's winning said popularity context.
Also of course (because he's a liar), back in November Farah falsely claimed that the pope's statement meant that he was denying the Bible's account of creation and insisting that Genesis is literally true:
The Genesis account isn't just some Old Testament fairy tale. It is fundamental to Christian belief. It was thoroughly affirmed by Jesus. In fact, if the fall of man is just an allegory, one wonders why Jesus would have had to come to atone for man's sin – a prophecy first revealed in Genesis.

[...]

I don't understand Christians who discount Genesis. It makes no sense. Nothing in the Bible makes sense without the Creation account. If the pope doesn't believe the foundational aspect of the Bible, does he believe any of it? If he does, he really owes the Christian world an explanation of which parts of the Bible he believes and which he discounts.

As I recall my trip this month to Jerusalem, the Holy City of God, I wonder just how small the remnant of believers will be when Jesus comes again.

I also wonder if the pope believes He will come again.
Farah doesn't mention that Pope Francis' statement is in line with the stance of previous popes.
In a Feb. 10 column, Farah highlighted how a Catholic publication picked up his attack on the pope, proudly noting how other self-proclaimed Catholics "rushed to my defense," adding, "if this were a popularity contest between my view of Creation and the pope's, I win hands down – at least with his readers."
Then he lied again: "My commentary was not written in anger. Nor did I attack the pope. What I did was defend the inspiration and integrity of the Bible – including Genesis, the very foundation for the scriptures that follow." Really? There was no anger in suggesting that the pope doesn't believe Jesus will come again if he doesn't believe the evangelical Protestant interpretation of creation?
And Farah's declaration that he's "kicking papal butt" is also a clear sign he's making this very personal and very antagonistic.
Posted by Terry K. at 12:42 PM EDT