WND's Hieb -- Who Lied About Vaccinaton Stats -- Fearmongers About Vaccination Again
Topic: WorldNetDaily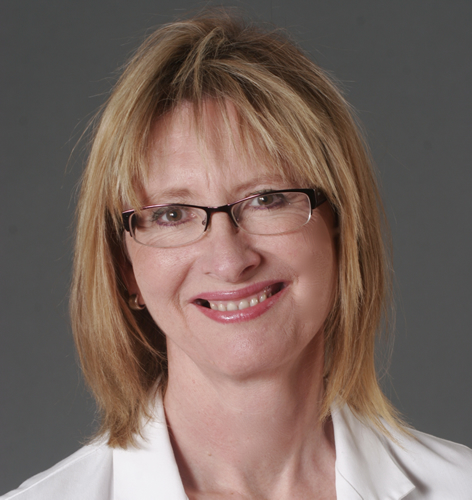 We've caught Dr. Lee Hieb lying about data to fearmonger that the measles vaccine is more deadly than actually having measles. Despite that (or maybe because of that), WorldNetDaily considers her a credible person. So Hieb is back to fearmonger again in a March 10 WND column attacking the idea of mandatory vaccination with every bit of speciousness she can muster.
First, she invents sinister motives for a federal five-year plan to push vaccination:
Is it just my sense of irony or is it a signal to fellow travelers that this is a "Five-year Plan"? Did they hire old Soviet central planners or come up with this all on their own? Anyway, the folks at HHS fully admit this is possible only through the implementation of the ACA, which we are learning is an unaffordable care act but one that allows data collection on every patient of every doctor who accepts federal funding.
Then, laughably, she says she's interested in "honest discussion over the science" of vaccination , though she's on record lying about vaccination data and spent the previous paragraph attacking vaccines by invoking communism, not addressing the science.
Still, she huffs, "I still await any actual scientific refutation of my concerns." Well, science isn't necessary to prove that Hieb lied about vaccination data.
And to further prove she's all about the "science" of vaccination, Hieb likens mandatory vaccination to mandatory sterilization:
Let me be clear. Public health does not trump individual liberty. End of story.

If you believe the opposite, you can ethically condone forced sterilization, because it improves the health and wholeness of the body politic. Think I'm exaggerating? Between 1897 and 1909 forced sterilization of mentally handicapped was approved into law in Michigan Indiana, Pennsylvania, Washington and, of course, California. And in 1927 such acts were deemed by the Supreme Court "constitutional." No lesser light than Oliver Wendell Holmes himself justified the decision by saying, "It is better for all the world if, instead of waiting to execute degenerate offspring for crime, or to let them starve for their imbecility, society can prevent those who are manifestly unfit from continuing their kind."

After the atrocities of the Holocaust, Americans briefly got a conscience about such things and reversed the policies of forced sterilization. But with time, creeping socialism and collective amnesia, old habits and human moral frailties resurfaced so that between 1973-1976 thousands of Native American women were sterilized without their consent by government physicians. And as late as 2010, in California, female inmates were sterilized involuntarily. Of course, these things always are done in the name of society or public health. When Ezekiel Emanuel proposes withholding money for medical care of the elderly he does so in the name of fairness – of using the money wisely, yada yada. We've heard this all so many times in so many guises.

Now it is vaccination.
If Hieb really thinks the "science" backs her up, she wouldn't need to resort to such cheap, lazy diversionary fearmongering.
Hieb's not the only documented WND liar to weigh in on the subject. Jerome Corsi -- who has spread numerous lies about President Obama -- frets in a March 12 WND article about "the sentiment to sue parents who choose not to vaccinate their children."
Posted by Terry K. at 10:34 AM EDT
Updated: Friday, March 13, 2015 10:42 AM EDT