CNS' Starr Apparently Thinks Researchers Use Rats Off The Street
Topic: CNSNews.com
A March 6 CNSNews.com article by Penny Starr is about a biotech firm that "transplants organs from aborted babies into lab rats with the goal of growing them for use in patients who need organ transplants." But look at the photo accompanying Starr's article: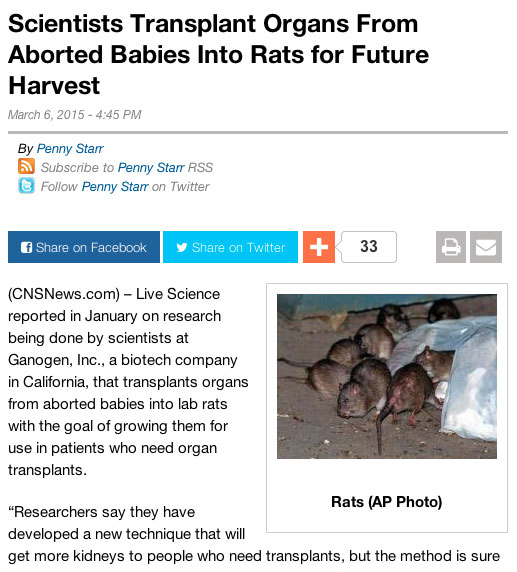 Yes, that's a picture of street rats rummaging through a garbage bag. Apparently Starr thinks those are the kind of rats researchers use.
Actually, laboratory rats are notably different from wild street rats, if Wikipedia is to be believed; scientists have bred many strains or "lines" of rats specifically for experimentation.
So, no, Ms. Starr, rats in the street are not running wild with organs from aborted babies on them, however much you and other anti-abortion activists believe in your heart that is true.
Also, note that CNS is once again misusing Associated Press content by sticking this completely unrelated photo on this story. CNS has a habit of rewriting AP headlines to make them more biased.
Posted by Terry K. at 8:10 PM EDT