WND's Bid To Stop Loretta Lynch Ends In Failure
Topic: WorldNetDaily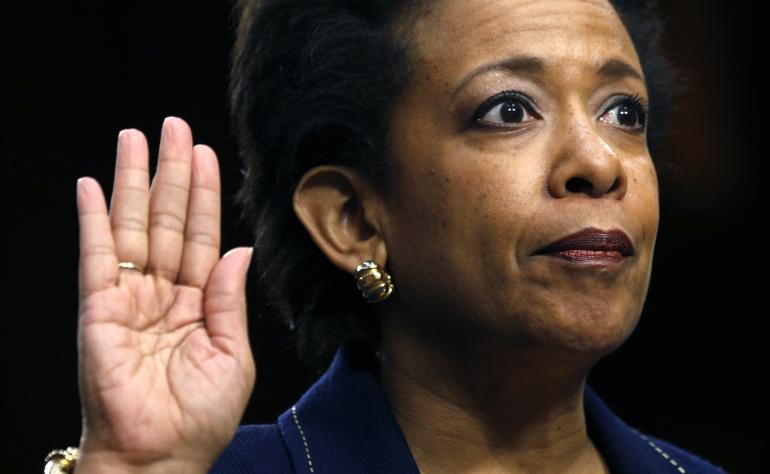 Remember a few weeks back when WorldNetDaily tried to raise a ruckus over the nomination of Loretta Lynch as attorney general? Well, never mind.
If you'll recall, WND tried to make a big deal out of Lynch, in her work as a federal prosecutor, supposedly letting HSBC off with just a ($1.9 billion) fine over money-laundering allegations, prompting WND to lie once again about how it broke the HSBC story. But WND never identified what exactly Lynch had done, giving the appearance that this was all about its pathological Obama-hate instead of actual facts.
Well, it didn't work -- not surprising given the well-earned lack of respect WND is given in the real world. Lynch's nomination advanced out of the Republican-controlled Senate Judiciary Committee with three GOP senators joining Democrats in approving the nomination.
WND, meanwhile, seems to want to bury this failure: It devoted no original reporting to Lynch's advance, instead stealing an article from TownHall on the subject.
As so many times before, a hate-based partisan WND crusade ends in failure. After all this time, WND has apparently notgotten the message that nobody believes them.
Posted by Terry K. at 12:57 AM EST