CNS' Starr Can't Stop Falsely Reporting That Emergency Contraception Is Abortion
Topic: CNSNews.com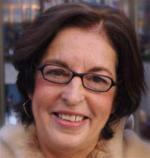 CNSNews.com has long perpetuated the falsehood that emergency contraception is just the same as having an abortion. Apparently, CNS will continue to refuse to let the truth get in its way.
Penny Starr gives it another go in a Feb. 20 CNS article:
The U.S. Department of Health and Human Services' Office of Refugee Resettlement (ORR) is advancing federal regulations that require federally funded organizations caring for illegal alien minors who are in the United States without their parents (Unaccompanied Children or UC) and who may have been sexually abused access to "emergency contraception" services.

"Emergency contraception" includes abortion-inducing drugs.

[...]

According to an HHS Fact Sheet, emergency contraceptives approved by the Food and Drug Administration include Plan B One-Step, Next Choice One Dose, My Way and Levonorgestrel Tablets and the IUD.


The label of one such emergency contraceptive--Plan B One Step—says: "this product works mainly by preventing ovulation (egg release). It may also prevent fertilization of a released egg (joining of sperm and egg) or attachment of a fertilized egg to the uterus (implantation)."

According to Web MD the hormonal IUD "changes the lining of the uterus, so implantation of a fertilized egg cannot occur."
As we pointed out the last time Starr peddled this falsehood, failure of a fertilized egg to implant in the uterus is not an abortion under any medical definition. If that were so, Starr would have to count the more than 50 percent of a woman's fertilized eggs that do not implant naturally as an abortion as well.
But it appears that, given a choice between right-wing talking points and the truth, Starr sticks with the talking points.
Posted by Terry K. at 8:11 PM EST