MRC Deflects '50 Shades' By Bring Up 'Passion of the Christ'
Topic: Media Research Center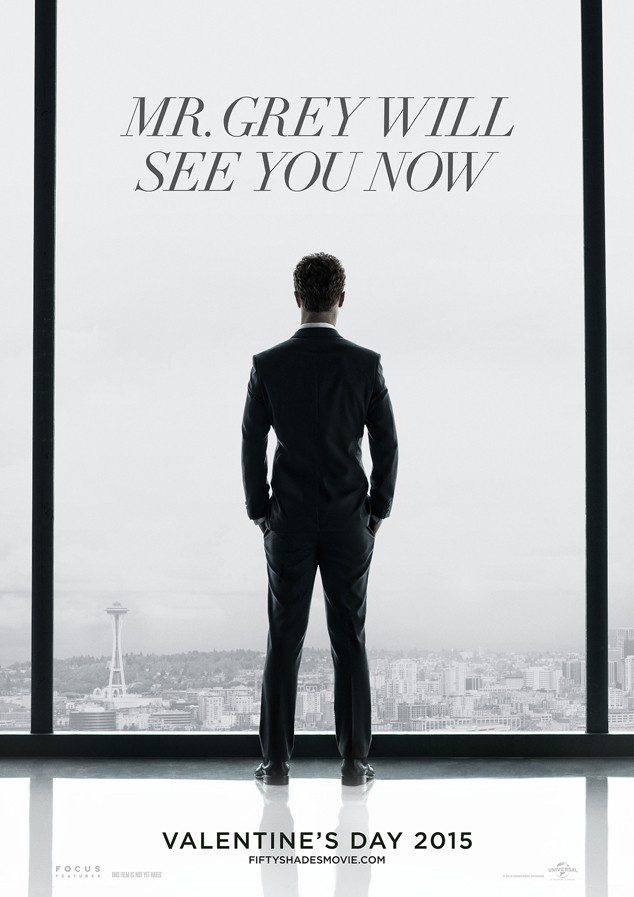 While WorldNetDaily went into full freakout mode over the "50 Shades of Grey" film, the Media Research Center took a different appoach: unfavorably comparing it to the film "The Passion of the Christ."
A Feb. 16 CNSNews.com article by Brittany Hughes tried to spin hard against "50 Shades'" huge opening weekend:
During its opening weekend at the box office, 'Fifty Shades of Grey' came close to being the top grossing R-rated movie with a February opening in history, raking in $81.67 million during its first weekend in theaters – Friday, Saturday, Sunday, Feb. 13-15 -- but it still fell short of the $83.85 million record set by 'The Passion of the Christ' in 2004.

According to a weekend box office report from Universal Pictures, 'Fifty Shades" easily dominated movie theaters on Valentine's Day weekend, but failed to top Mel Gibson's hit depicting the death of Christ released more than a decade ago on Feb. 25, 2004, the Ash Wednesday of that year.
Hughes was apparently citing an estimate of "50 Shades'" weekend take; the link she provides as evidence currently shows that "50 Shades" took in $85.1 million that weekend, topping "Passion" for best February opening.
MRC officials Brent Bozell and Tim Graham spent their Feb. 21 column harrumphing that "50 Shades" "debuted to far less controversy than The Passion of the Christ in 2004." They continued:
Before and after The Passion's release, there was great derision about its supposed anti-Semitism. CBS called it an "ecumenical suicide bomb." The New York Daily News ridiculously claimed it was "the most virulently anti-Semitic movie made since the German propaganda films of World War II."
Actually, far from "ridiculous," there is a very solid case to be made for "Passion" containing anti-Semitism. As the National Catholic Reporter notes:
[Director Mel] Gibson made a film that confirmed many stereotypes of the Jews, such as depicting the moment when the bag of silver was tossed to Judas in slow motion and Judas looked at it lovingly; the "bad" Jewish men with fang-like teeth and the "good guys" with nice teeth; the sneering hatred from the high priest when he questions Jesus; and Pilate calling the Jews "filthy rabble." Certainly not the first to do so, Gibson uses stereotypes, some more subtle than others, to create a group of "bad" Jews to confront the "good" Jews consisting of Jesus, Mary and their followers who would be thought of as aligned with Christians today.

That Gibson was making a conscious choice to reject and negate Judaism is indisputable when we see the sign on the cross. "Jesus of Nazareth, King of the Jews" is written only in ecclesial Latin and Aramaic. He rejects the Greek as detailed in John 19:20, and Greek was the common language of the Roman Empire at that time. Thus, according to Adlerstein, Gibson creates "a tension between Aramaic/Hebrew; he does not create a bond but severs it."
Further, the fact that Gibson has since revealed himself to hold anti-Semitic sentiments would seem to bolster the case that "Passion" includes anti-Semitism.
Perhaps Bozell and Graham might want to find a better example to counter "50 Shades."
Posted by Terry K. at 9:27 PM EST
Updated: Wednesday, February 25, 2015 9:29 PM EST