NewsBusters' Double Standard on Celebrities' Political Commentary
Topic: NewsBusters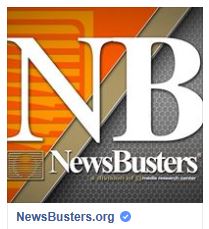 Clay Waters -- he of the perennial Media Research Center complaint that it's somehow "liberal bias" for the media to identify conservatives as conservatives -- takes another lame whack at the New York Times in a Feb. 20 NewsBusters post by complaining that it's repeating celebrity criticisms of Rudy Giuliani's smear of President Obama:
Times reporter Damien Cave followed up Friday in a story about anti-Giuliani Twitter commentary from renowned political thinkers: "Giuliani Comments Draw Tweets From Martina Navratilova, Judd Apatow and Others." ("Others" including esteemed former talk show host Larry King, who was "saddened by the news." And if you've lost Larry King...)
Waters seems not to have noticed that the NewsBusters post that literally appeared immediately before his features the stylings of that noted political commentator ... Charles Barkley:
Charles Barkley Wishes Obama Was Tough On ISIS Like the King of Jordan

Charles Barkley, Karl Malone, and Kareem Abdul-Jabbar are all basketball legends in their own right, but it's not what they've done on the court that's earning them headlines these days, it's what they've said off the courts that's getting all the attention.

Barkley told Sports Ilustrated if he could meet anyone today, it would be Jordan's King Abdullah II because of his response to ISIS burning alive the captured Jordanian pilot, Muath Al-Kaseasbeh, on video. He said he wished Obama was like that:
If NewsBusters is willing to treat Barkley's political opinions seriously, why is Waters bashing the New York Times for doing the exact same thing?
Posted by Terry K. at 9:44 PM EST
Updated: Tuesday, February 24, 2015 10:29 AM EST