WND Is Sad New Church Pastor Doesn't Hate Gays Enough
Topic: WorldNetDaily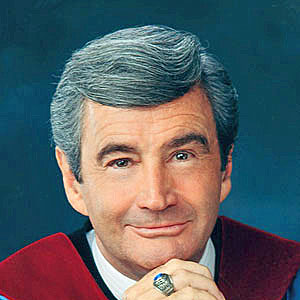 John Aman is very concerned in a Feb. 15 WorldNetDaily article:
When D. James Kennedy was preaching at Coral Ridge Presbyterian Church – the fastest growing Presbyterian church in the nation for much of his tenure – his sermons and comments to media sometimes sparked fireworks.

One time he said: "We hear today that this is a pluralistic nation and that it is not a Christian nation. But Christianity itself, general Christianity, was conceived as the support of all our government."

Kennedy, who died in 2007 after 47 years of ministry at the Fort Lauderdale, Florida, church, preached that Jesus is the only way to God, urged Christians to discern between good and evil, pointed out the failings of the theory of evolution, affirmed the resurrection of Jesus and believed the church should be a social force in society, defending traditional marriage and opposing abortion. He named one of his efforts "Reclaiming America for Christ."

When it comes to faith in the public square, Coral Ridge is now moving in a new direction.

Pastor and popular evangelical author Tullian Tchividjian is in the pulpit and has made it, for the most part, a no-comment zone when it comes to matters such as the sanctity of human life and the sin of Sodom.
In short, Aman is unhappy that Tchividjian doesn't take the bully-pulpit approach of his predecessor and, more importantly, doesn't hate gays like Kennedy did:
Paul, the author of Romans, comes down hard in his first chapter against "men committing shameless acts with men," but Tchividjian doesn't address Paul's harsh indictment.

Instead, he asserts Paul's larger point in his catalog of sins – ranging from ingratitude to gossip, with two verses devoted to homosexual conduct – was to reveal the self-righteousness of his readers and to show that "inside the church people are just as guilty as outside the church people."

"Religious people are just as guilty as non-religious people," he said.
It's not until the bio line at the end of his lengthy 71-paragraph article that it's revealed why Aman is so concerned about this: He "served for two decades as a writer and communications director at Coral Ridge Ministries, the media ministry of D. James Kennedy."
In other words, it appears Aman has an axe to grind against his former employer for not continuing to act like his former boss.
While Aman does actually interview Tchividjian to obtain his views -- WND usually doesn't bother with such trivialities as allowing its target to rebut its attacks -- he also called in a reinforcement to back up his attack: So-called "historian" David Barton. Needless to say, Aman doesn't mention how Barton is utterly discredited as a historian, to the point that other Christian scholars have called him out.
Aman's buried disclosure, coupled with reliance on a discredited activist, offers more proof why nobody believes WND.
Posted by Terry K. at 10:49 AM EST
Updated: Sunday, February 22, 2015 10:53 AM EST