WND's Corsi Thinks Illegal Immigrants Are Bring Smallpox Into U.S.
Topic: WorldNetDaily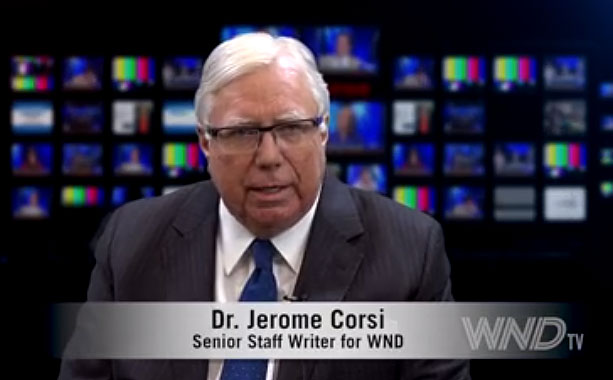 In a Feb. 13 video posted on WorldNetDaily's Facebook feed, Jerome Corsi lists diseases purportedly making a resurgence in the U.S. as a result of "open borders" and illegal immigration.
Corsi lists measles, of course, because he apparently didn't get the memo that the measles vaccination rate in Latin America is equivalent to that of the U.S. But then Corsi starts bloviating that "various diseases that have been eradicated from the United States, including smallpox and other diseases coming from Latin America, Mexico, South America through illegal immigration."
Wait, smallpox? The disease that was eradicated worldwide in 1980 and exists today only in two highly secure laboratories for research purposes? That smallpox? Apparently so.
Thank you, Mr. Corsi, for reminding us that you're a major reason why nobody believes WND.
Posted by Terry K. at 1:04 AM EST