WND Clings To Another Discredited Birther Conspiracy
Topic: WorldNetDaily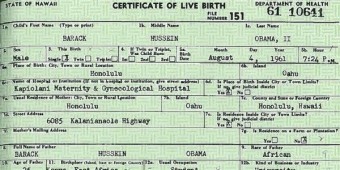 WorldNetDaily's birther obsession is slipping from desperate to truly pathetic.
A Feb. 11 unbylined WND article resorts to a birther conspiracy theory to attack Savannah Guthrie as a possible successor to Brian Williams on the "NBC Nightly News":
On April 27, 2011, White House correspondent Savannah Guthrie claimed to have seen Barack Obama's long-form birth certificate and "touched and felt the raised seal."

The segment on "NBC Nightly News" was titled "Obama birth certificate – signed, sealed, delivered."

Guthrie's claims that the PDF document posted on the White House website is backed up by two certified paper copies delivered to the White House contradicts the digital forensic findings of Sheriff Joe Arpaio's "Cold Case Posse" investigators in Maricopa County, Arizona.

Alan Jones, writing on his 1776 Channel site Wednesday, noted Arpaio's appointed lead investigator on the birth-certificate case, Mike Zullo, has been promising the release of "universe-shattering" information regarding the document.

The release of additional findings, Jones wrote, likely would pose for NBC News a "credibility crisis far more severe than the Brian Williams fiasco."

Jones on Wednesday interviewed Zullo, who noted Reed Hayes, a document examiner who has served as expert witness for Seattle law firm Perkins Coie – the firm that flew an attorney to Honolulu to personally deliver two paper copies of the birth certificate to the White House – has concluded in a signed affidavit that the document posted on the White House website is "entirely fabricated."

"We have no evidence of a raised seal being displayed on that document that Savannah Guthrie supposedly felt," Zullo said. "We don't know what she felt. No evidence that we can determine shows alterations to that paper body indicating a raised seal. Their work flow is a scan of the document. Upon examination, there is no evidence of raised seal."
WND doesn't tell you, of course, that Zullo's investigation is a discredited joke. He obviously didn't look very hard for the seal, because it's right there, as this enhanced image of a photo of the certificate taken by Guthrie demonstrates: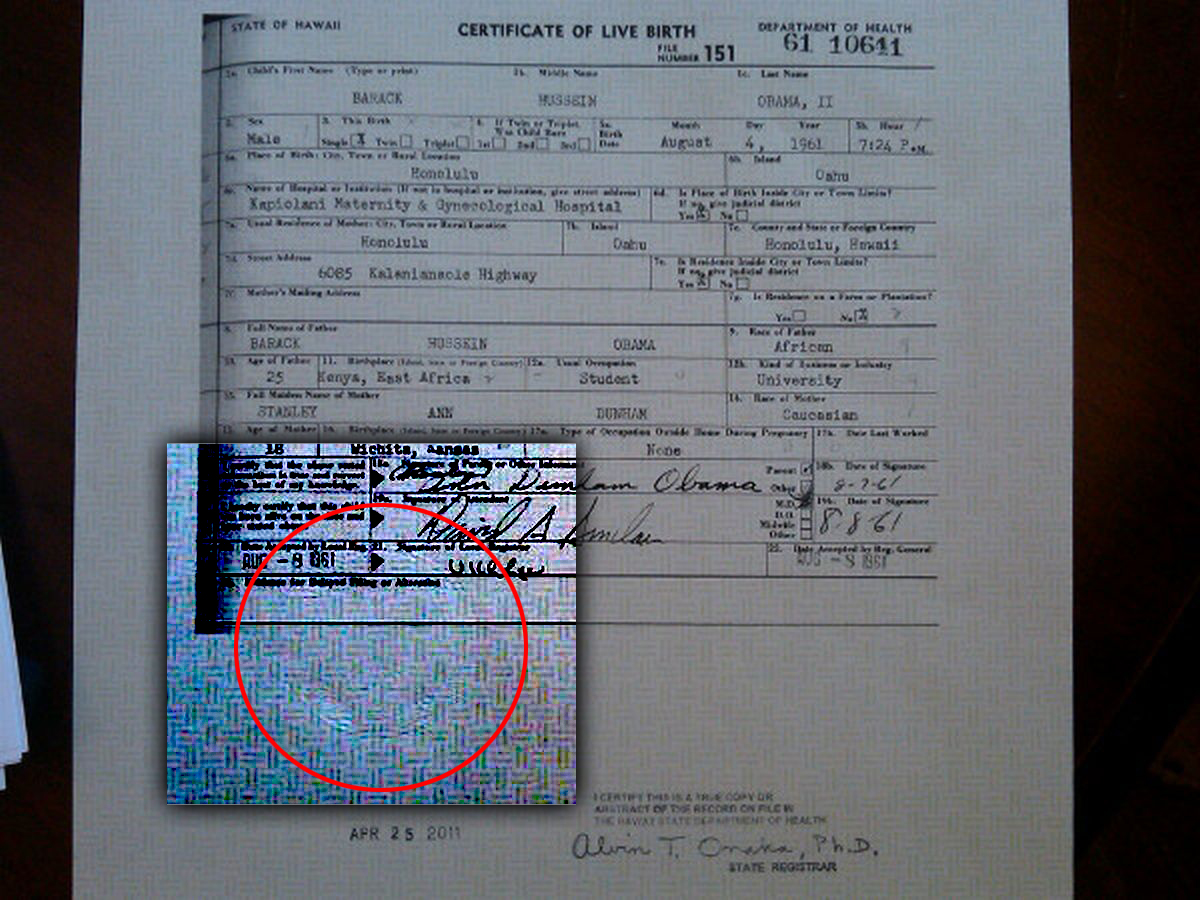 And as we've previously noted, Zullo has never publicly released Hayes' analysis; he's actually expert in handwriting analysis, not digital documents.
The fact that WND is still pushing birther conspiracies and hiding the fact they've been discredited is really all you need to know about why nobody believes WND.
Posted by Terry K. at 12:54 PM EST