WND's Homophobes Think They Know Better About Bruce Jenner's Life Than He Does
Topic: WorldNetDaily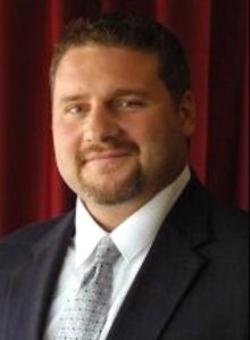 With the news that Bruce Jenner may be going transgender, WorldNetDaily's resident homophobes have decided they know what's best for him and sent unsolicited advice his way.
A Feb. 5 WND article quotes a couple of its resident anti-gay activists to offer the armchair-psychiatric diagnosis that Jenner needs help that becoming transgender won't solve:
Michael Brown, author of "A Queer Thing Happened to America: And What a Long, Strange Trip It's Been," is calling the media's behavior exploitation at best and sinister at worst.

"I don't know how much genuine compassion or courage is being shown here," he said. "Real courage would be for us to work together to help this man without mutilating him."

[...]

But [WND managing editor] David Kupelian, author of "The Marketing of Evil," expressed concerns similar to Brown's.

"It's very sad that legendary Olympian Bruce Jenner is trying to turn himself into a woman," he said, "The desire to become the opposite gender, which usually involves the amputation of healthy body parts, is a psychological-spiritual problem that cries out for understanding and enlightened counseling, not surgical mutilation."

Kupelian said "transgender 'transitioning,' which is the latest madness infecting the American mind, is in fact so abnormal and unnatural that a staggeringly tragic 41 percent of all transgender individuals living in the United States have attempted to commit suicide, according to a 2010 study."

Brown, who addresses in his books issues such as how Christians should respond to homosexuals who say they love the Lord and experience God's power, said: "It's absolutely tragic. It's nothing to celebrate. God made him a man and he was a married man with children. Whatever his deep seated issues are, let's try to help him from the inside out, not be mutilating him."
Professional gay-basher Matt Barber used his Feb. 6 WND column to declare that God has given him the "authority" to lecture Jenner:
First, the elephant in the room: As you ultimately know in your heart-of-hearts, this extreme path you have chosen to take at this late stage in your life is not the answer to the question, "Who is Bruce Jenner?" You must certainly be aware, if only deep down, that to "transition from male to female" is a hopeless and hapless impossibility, biologically, emotionally, spiritually and in every other way imaginable. If you have been convinced otherwise, you labor under grave deception.

There is a reason that after "sex reassignment" surgery, so-called "transgender" people commit suicide at a rate 20 times higher than normal, and, despite rationalizations to the contrary, imaginary "transphobia" is not that reason. If you follow through with this, Bruce, you will be making, second only to denying Christ, the biggest mistake of your life.

Here, in reality, is what you propose to do. You are about to irreversibly mutilate your body and scar your soul. By all accounts, you have already begun doing so. Cosmetically destroying your genitalia, adding artificial breasts and superficially altering your features to make you appear (you really won't) as a woman, will no more make you a woman than putting fake antlers on a puppy can make it an antelope.

It will only make you the object of pity and ridicule.

You were, are and will always be the man who is Bruce Jenner – the man God created you to be. My fervent prayer is that you might also become the man He intends you to be – the Bruce Jenner who was created, not primarily to win gold medals, but to worship, magnify and glorify the Son of God. As Saint Augustine reflected, "Thou hast made us for Thyself, and our hearts are restless until they rest in Thee."

[...]

You're 65 years old. You have, what, 10, 15, maybe 20 years left? Don't do it. Don't destroy yourself. Don't let this unfortunate and bizarre footnote to your life become that which defines it.

Christ is calling you, Bruce Jenner. You are not "a woman trapped in a man's body." You are a child of God awaiting adoption.

Please seek counsel from a biblically faithful pastor or priest. I am likewise delighted to meet with you anytime and anywhere to share with you the good news of the Gospel, which maps out the exclusive path to joy, rest and eternal salvation. My email is jmattbarber@comcast.net, if you'd ever like to talk.

Either way, I am praying for you. Many who read this are praying for you.
Needless to say, Barber does not know Jenner and, thus, cannot possibly know the struggles that led Jenner to this apparent decision. Barber only wants to impose his rigid, hateful homophobic lifestyle on the country (and Barber's denigration of gays and transgenders is motived by hate, though he denies it by insisting that his hatred is motivated by "love").
Posted by Terry K. at 11:15 AM EST