WND Falsely Blames (Vaccinated) Immigrants For U.S. Measles Outbreak
Topic: WorldNetDaily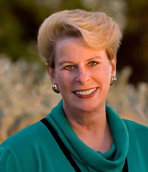 WorldNetDaily has decided to double down on blaming its favorite "others" -- immigrants and President Obama -- for the current measles outbreak in the U.S.
A Feb. 4 article by Bob Unruh rehashes far-right radio host (and WND buddy) Michael Savage's smear that Obama is committing "medical genocide" through his "reckless policy of bringing in unscreened, unvaccinated masses from south of the border," specifically citing the measles outbreak. Unruh also quoted right-wing darling Ben Carson blaming "undocumented people, who perhaps have diseases that we had under control."
WND then called on Elizabeth Lee Vliet -- a far-right fearmongerer who's linked with the fringe medical group Association of American Physicians and Surgeons -- to pile on the blame (and to make sure anti-vaxxers like herself do not get blamed) in a Feb. 5 column:
The focus of the Obama administration and media in the measles outbreak in the U.S. has been on American parents not vaccinating their children.

This overlooks a key issue other physicians and I warned about in May and June 2014: Illegal immigrants coming across the U.S. southern borders in Texas, Arizona, New Mexico and California were bringing with them many invisible travelers. These unwanted guests include viruses, bacteria and fungal diseases the U.S. had eradicated or controlled decades ago. Measles was one of the diseases mentioned then, since it is widespread in parts of the world from which the illegal immigration surge is coming – in particular, Central America.

Fast forward to 2015, and suddenly we have the widespread outbreak of measles that was predicted. But the blame is being placed on "bad parents" who don't want to vaccinate their children for fear of side effects of the vaccines.

Because the U.S. declared that it had eradicated measles in 2000, parents were right to wonder why they should take an unnecessary risk. They are not the cause of this current outbreak. Being unvaccinated does not give you measles. Lawlessness on our borders is the culprit that re-introduced the measles virus to our territory. The same government that broke our immigration laws is now blaming U.S. parents for the predictable consequences of its policy. The U.S. government both facilitated and encouraged the flood of illegal border crossers and assisted their rapid dispersal to cities across the U.S.
There's just one problem with WND's blaming illegal immigrants from Central America for the measles outbreak: Those central American countries have a measles vaccination rate that is as high, if not higher, than the U.S.
According to statistics from the World Bank, the measles vaccination rate in the U.S. between 2010 and 2013 has hovered around 92 percent. But the vaccination rate in Mexico was 98 percent in 2011 and 99 percent in 2012. In Guatemala, the rate was 93 percent n 2010 and 2012. And in Honduras, the rate was 98 percent in 2010 and 95 percent in 2011. (Rates in all three countries slipped below 90 percent in 2013.)
Further, as the Washington Post detailed, according to the World Health Organization no Central American country had more confirmed measles cases than the U.S. did in 2014.
Even though the facts aren't on her side, Vliet continued to whine: "Now the government that fails to follow its own laws is saying it will mandate that all parents vaccinate their children to protect against the disease it allowed to enter the U.S."

Of course, Vliet will never admit that vaccinating as many people as possible keeps diseases like measles from spreading.
Posted by Terry K. at 11:55 AM EST
Updated: Friday, February 6, 2015 12:01 PM EST