MRC Promotes Mark Levin's New Contract, Ignore His Racist Comment
Topic: Media Research Center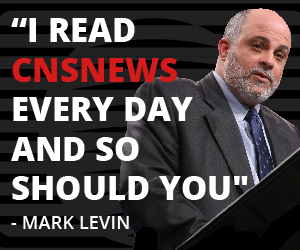 The Media Research Center loves Mark Levin -- so much so, in fact, that it will hide his most disturbing and inflammatory remarks from the MRC's readers.
Thus, you will not hear a thing about Levin's racist attack on CNN host Fareed Zakaria, mocking his "broken English."
You will, however, read at both NewsBusters and CNSNews.com all about Levin re-upping his radio show with syndicator Westwood One. At CNS, Barbara Hollingsworth serves up the gushy detail that "The news was hailed by leading conservatives, including fellow talk show host Sean Hannity, who called Levin 'a national treasure'." NewsBusters couldn't be bothered to put a byline on its Levin-fluffing, instead proclaiming that the contract extension is "Good news for Mark Levin fans."
Of course, neither post from the MRC subsidiaries informed readers that Levin is in business with the MRC -- Levin does live-reads for the MRC on his radio show, and the MRC runs ads touting Levin's endorsement of various MRC operations.
Reality, in the form of Levin's offensive words, can't be allowed to intrude on this little lovefest.
Posted by Terry K. at 7:27 PM EST