CNS Ignored Benghazi-Debunking Report, But Jumped On Vacuous IRS Report
Topic: CNSNews.com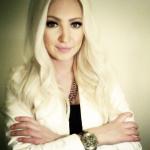 Last month, when a Republican-led House committee released a report that blew up numerous right-wing myths about Benghazi, CNSNews.com ignored it, reporting on its existence only when a Republican senator denounced it three days later.
But when a Republican-led House committee issued a report on the Internal Revenue Service's alleged targeting of conservative groups, CNS' Ali Meyer was Johnny-on-the-spot with a Dec. 23 article detailing it:
House Oversight and Government Reform Committee Chairman Darrell Issa (R-Calif) released a new report Tuesday, which reveals numerous cases of how the Internal Revenue Service (IRS) was purposely targeting conservative groups, with one IRS agent calling a conservative group "icky."

The report, titled "The Internal Revenue Service's Targeting of Conservative Tax-Exempt Applicants: Report of Findings for the 113th Congress," reviewed 1.3 million pages and 52 transcribed interviews to find many examples of conservative targeting.
Meyer quotes only from the report and can't be moved to solicit reaction to it. The fact that the most salacious detail she can apparently find in it is "one IRS agent calling a conservative group 'icky,'" however, explains the lack of bombshell material it contains.
Indeed, as Salon points out (but Meyer doesn't), the report doesn't link this so-called IRS scandal to the White House, despite Issa's repeatedly suggesting there was one.
Posted by Terry K. at 8:34 PM EST