WND's Klein Tries, Fails To Link NY Cop Shooting to Obama
Topic: WorldNetDaily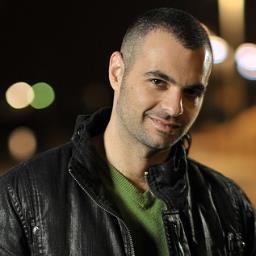 Aaron Klein does his best to tie the killer of two New York City policemen to President Obama in a Dec. 21 WorldNetDaily article:
The gang to which NYPD cop killer Ismaaiyl Abdullah Brinsley may have belonged, the Black Guerilla Family, is allied with U.S. leftist groups and worked as an ideological partner with Bill Ayers' Weather Underground terrorist organization.

Brinsley is the assassin who executed two officers in Brooklyn on Saturday after posting on social media his intention to avenge the deaths of Eric Garner and Michael Brown, both of whom were killed by police officers.

The Baltimore media reported his killing spree actually began in Baltimore County, where Brinsley was said to have murdered his former girlfriend before traveling to New York City to kill NYPD officers Wenjian Liu and Rafael Ramos. The New York Post reported the two officers were working overtime to participate in an anti-terrorism drill in Bedford-Stuyvesant.

[...]

The far-left BGF, originally known as the Black Family and Black Vanguard, was founded in 1966 in California's San Quentin State Prison by George Jackson, a member of the Black Panthers. It was an ally of Ayers' Weather Underground terrorist group.
The utter lack of any actual link between Brinsley and the Black Guerilla Family isn't keeping Klein from speculating that there is one, presumably because such speculation advances WND's race-baiting agenda:
One anonymous federal law-enforcement official told the Baltimore Sun that Brinsley had no known ties to the BGF. However, this quote was obtained Saturday, before the results of a police probe into Brinsley's possible links to the gang have been reached.

The BGF link is credible. The Sun reported that on Friday the Baltimore FBI office issued a memo warning the gang was targeting "white cops" in Maryland.
Such factually devoid, race-baiting speculation by Klein is just another reason why nobody believes WND.
Posted by Terry K. at 11:34 AM EST