CNS Reporter Can't Stop Portraying Federal Spending on LGBT Issues As A Waste
Topic: CNSNews.com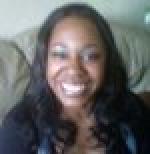 Last week, we captured CNSNews.com's Melanie Hunter portraying federal money spent on LGBT issues as a waste (as CNS is wont to do). Hunter was at it again in a Dec. 19 article:
The National Institutes of Health has awarded $189,186 in taxpayer dollars to Emory University to study the mortality of transgendered people, using electronic medical records for people who receive care from the Veterans Affairs Administration.

"The purpose of this study is to determine whether transgender persons defined as those who medically change the gender assigned to them at birth (male to female or female to male) have higher or lower risk of death and certain diseases than men and women that do not consider themselves transgender," the grant said.

[...]

CNSNews.com contacted Michael Goodman, project leader for the grant, by email to inquire why the grant is an effective use of taxpayer funds, but no response was given by press time.
Gotta love Hunter's presumption that such spending is not "effective."
Posted by Terry K. at 11:49 PM EST