Newsmax Writer's 'News' Article Stuffed With Editorializing
Topic: Newsmax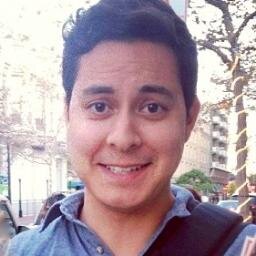 Nick Sanchez's Dec. 2 Newsmax article on Chris Rock's comments about President Obama is filed under "The Wire," which presmably means it's supposed to be a "news" article. But Sanchez goes on a severe editorializing bender:
Comedian Chris Rock thinks President Barack Obama turned out more like a Shaquille O'Neal than the Michael Jordan that the nation expected.

"Everybody wanted Michael Jordan, right? We got Shaq. That's not a disappointment. You know what I mean? We got Charles Barkley. It's still a Hall of Fame career," Rock told New York magazine in an interview published Sunday.

Rock's analogy is shaky at best, as Obama will likely finish his presidency with one of the lowest approval ratings of any outgoing president. The broad strokes of his presidency – the failed stimulus, the undoing of progress in Iraq, and the ongoing disaster of Obamacare – doesn't put him in league with either the highest rated or most accomplished presidents. He's no FDR or Reagan, that's for sure.

Even by Rock's own standard, which he laid out in the same breath as the Shaq/Jordan analogy, Obama is nowhere near Hall of Fame status.

"The president should be graded on jobs and peace, and the other stuff is debatable. Do more people have jobs, and is there more peace?' asked Rock. "I guess there's a little more peace. Not as much peace as we'd like, but I mean, that's kind of the gig. I don't recall anybody leaving on an up. It's just that kind of job."

Peace is on the wane. The U.S. is looking at active threats from resurgent terrorist groups – which Obama likened to "jayvee" teams in Lakers jerseys – and diplomatic relations with traditional allies like Turkey and Israel are in shambles. That's not even to mention ever-worsening threats from Russia and Iran.
In fact, the stimulus wasn't a failure, Obamacare is an "ongoing disaster" only to right-wingers like Sanchez whose failed attempts to repeal it are the real ongoing disaster, and it's hardly solely Obama's fault that "peace is on the wane." So it's not even factual editorializing.
If this is what passes for "news" at Newsmax these days, its efforts to be taken seriously as a news outlet are doomed to failure.
Posted by Terry K. at 7:30 PM EST