NewsBusters Complains GOP Staff Is Being Held Accountable For Her Words
Topic: NewsBusters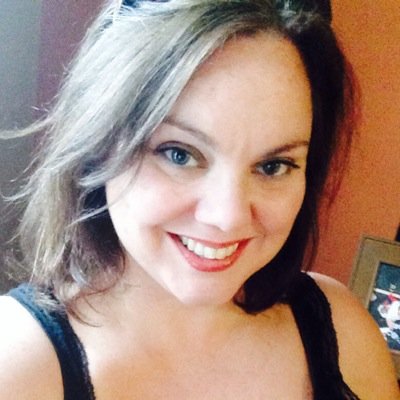 Melissa Mullins whines in a Nov. 30 NewsBusters post:
This past Thanksgiving weekend, with all the stories going on in the country today, one seems to have topped the list: an unknown GOP staffer decided to voice her negative opinion about the Obama daughters after they were pictured during the White House turkey pardon ceremony…on her Facebook page. Yep. That's the story.

[...]

You could imagine the backlash Lauten got from the online world – and a few "reputable" news organizations. (Start with The Huffington Post.) Apparently, there are even Malia and Sasha partisans that were calling for Lauten to be fired from her job. Really? What if we were to go around inspecting every Democratic communications director for whichever Democrat they work for – are their personal Facebook posts fair game too?
Well, actually, if Mullins had checked the NewsBusters archive, you'd find that it does, in fact, highlight the content of people's and organzations' Facebook pages. And Mullins might want to check her own writing as well: A Nov. 25 post by her highlights a comment Fox News' Geraldo Rivera made on his Facebook page.
So let's not pretend that a publicly accessible Facebook feed is suddenly off limits because the person writing it is a Republcan.
Mullins then lamely tries to equivocate by invoking criticism of the children of Republican presidents:
For those who insist presidential or vice presidential children (or those of potential candidates) are off limits and should oblige by those wishes – does that mean it's still ok to give them a free pass when they are older or being trotted out for show and tell to help with a candidacy?

[...]

In addition to what the Bush twins endured when it came to criticism from the media, who can forget the Palin kids (here, here, here, and here…just to name a few)? Of course, both parties have had their share of mudslinging when it comes to criticizing children of politicians, but more often than not it's those with an "R" after their name (or like this post proves – any association with the Republican Party) that are often forced into publicly apologizing.
Mullins omits the critical difference that when the Bush twins "endured ... criticism from the media," they were over 18, and one of the things they were criticized for was engaging in criminal behavior -- namely, Jenna Bush attempted to use a fake ID to buy a drink at a bar. By contrast, the Obama daughters -- age 13 and 15 -- did little more than act like bored teenagers, which last we checked isn't criminal behavior.
Mullins also referenced criticism aimed at Chelsea Clinton, but she ignored the most vile example: Rush Limbaugh calling a teenaged Chelsea the White House dog. Not only did NewsBusters not criticize it, the late Noel Sheppard tried to pretend it didn't really happen. As we noted at the time, Sheppard was engaging in lame misdirection when he should have been demanding that Limbaugh release the video of the segment from his 1990s TV show so we can judge for ourselves.
It seems Mullins' real anger is that a Republican was being held accountable for what she wrote.
Posted by Terry K. at 8:32 PM EST