CNS' Holiday News Dump Retracts Catholic Vaccine Conspiracy
Topic: CNSNews.com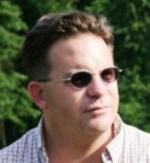 Earlier this month, CNS managing editor Michael Chapman played up a claim by Catholics in Kenya that a tetanus vaccine being used in Kenya by the World Health Organization and the UNICEF was laced with a hormone that causes miscarriages and infertility. As a good right-wing Catholic, Chapman made sure to bury WHO's and UNICEF's denial of problems with the vaccine.
Well, never mind.
Chapman performed a holiday weekend news dump by waiting until the day before Thanksgiving to publish an article noting that the Catholic vaccine conspiracy was a fraud:
Tests ordered by the Kenyan Catholic bishops in October to find out if a tetanus vaccine provided by the World Health Organization contained a birth-control hormone -- allegedly used in a "disguised population control program" -- were false positive, and the bishops were "acting in good faith on the evidence presented to them" at the time, said Matercare International in a statement on Nov. 21.

While the tests of the vaccine the Bishops had done at four separate laboratories were marred and showed false positive results for the infertility hormone, Matercare Internaitonal also said "the best solution is for the Kenyan authorities to communicate directly with the WHO in Geneva to offer support and encouragement to expeditiously test samples supervised by both parties in independent, reputable and competent laboratories."
Chapman does not note whether Catholic officials in Kenya have apologized to WHO and UNICEF for falsely impugning them and their tetanus vaccine, nor did he bother to find out if one was offered.
Instead, Chapman lets someone from the American Association of Pro-Life Obstetricians and Gynecologists portray the Catholic bishops in Kenya who forwarded the conspiracy as the victim, blaming WHO and UNICEF for "unnecessary controversy" and declaring that "If WHO or the Kenyan government had treated the Bishops question with the respect due to mutual health care stakeholders, it is doubtful that the Bishops would have resorted to testing which proved to be invalid."
Given that basic medical care isn't exactly in the bailiwick of the Catholic Church, it's difficult to see where the bishops should have been treated as "stakeholders."
Posted by Terry K. at 10:52 PM EST