CNS' Starr Peddles Oil Industry Propaganda on Keystone Pipeline
Topic: CNSNews.com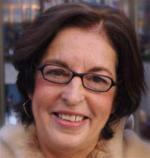 CNSNews.com reporter Penny Starr has long been a reliable propagandist for the fossil fuel industries (which is a major donor to the Media Research Center). She proves it again in a Nov. 17 CNS article in which she shills for the proposed Keystone XL pipeline. Starr heavily quotes those with a direct financial interest in getting the pipeline built, including longtime buddy the American Petroleum Institute:
The American Petroleum Institute, the trade association that advocates on behalf of the U.S. oil and gas industry, on Monday issued a plea to Obama about the pipeline and its benefits.

"Mr. President, do not outsource the 42,000 American jobs this pipeline represents, to move Canadian and U.S. energy resources from North Dakota and Montana, to U.S. refineries on the Gulf Coast," API President and CEO Jack Gerard said in a statement.

"Americans are embracing our domestic energy renaissance but they can't fully benefit from it unless there is a robust infrastructure system to transport the fuels they demand," he added.

[...]

TransCanada, the company in charge of the Keystone XL pipeline construction, calls it "the definition of shovel-ready infrastructure project," and cites the State Department's own findings. (The department is in control of the project's destiny because of its "international" element.)

"Almost overnight, Keystone XL could put 9,000 hard-working American men and women directly to work," TransCanada says on its website. "The U.S. State Department's Final Supplemental Environmental Impact Statement found that the project would support more than 42,000 direct and indirect jobs nationwide."
But Starr doesn't report the full context of the State Department's job predictions. PolitiFact points out that the 42,000 jobs that would be "support[ed]" by the pipeline doesn't mean that 42,000 jobs would be created. The vast majority of those jobs are temporary and would last only as long as the pipeline is being constructed, and a number of them already exist. The operation and maintenance of the pipeline after construction will create only about 50 jobs.
Starr goes on to regurgitate more claims from TransCanada:
"Keystone XL Pipeline will have the capacity to transport 830,000 barrels per day of crude oil from Canada and the continental United States to refineries on the Gulf Coast, where it can displace much of the higher-priced oil those refineries currently import from overseas," TransCanada says.

"This view is backed up by a December, 2010 U.S. Department of Energy study which states: 'Increased Canadian oil imports will help reduce U.S. imports of foreign oil from sources outside of North America.'"
But as the Christian Science Monitor reported, Canadian oil exports to the U.S. will increase whether or not Keystone XL is built. And Reuters notes that a significant amount of the crude oil coming through Keystone XL would be exported.
Because Starr is in propaganda mode, she won't report any of those inconvenient facts to her readers.
Posted by Terry K. at 10:13 PM EST