House GOP Shoots Down Aaron Klein's Benghazi-Syria Conspiracy
Topic: WorldNetDaily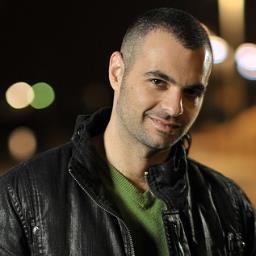 Since the attack on diplomatic facilities in Benghazi, Libya, in 2012, WorldNetDaily's Aaron Klein has pushed the (anonymously sourced) claim that the Benghazi facility was used to ship arms from Libya to Syrian rebels. That claim is a centerpiece of Klein's failed book on Benghazi, as Klein's own website describes:
The U.S. special mission in Benghazi and the nearby CIA annex were utilized in part to coordinate arms shipments to the jihadist rebels fighting the Syrian regime, with Ambassador Christopher Stevens playing a central role, documents an explosive new book released today.

The activities, which included a separate, unprecedented multi-million-dollar weapons collection effort from Libyan militias who did not want to give up their weapons, may have prompted the Sept. 11, 2012, attack, charges the new book.

The findings and more are revealed in the new work by radio host and WND reporter Aaron Klein, "The REAL Benghazi Story: What the White House and Hillary Don't Want You to Know."

Klein asserts the arms-to-rebels scheme that ran through Benghazi "might amount to the Fast and Furious of the Middle East, the Iran-Contra of the Obama administration."

[...]

According to information cited by Klein, Stevens served less as a diplomat and more as an arms dealer and intelligence coordinator for assistance to the so-called Arab Spring, with particular emphasis on the Syrian rebels.
Just one problem with that narrative: The newly released Republican-led House report on Benghazi discredits the accusation:
Multiple media outlets have reported allegations about CIA collecting weapons in Benghazi and facilitating weapons from Libya to Syria. The eyewintess testimony and thousands of pages of CIA cables and emails that the Committee reviewed provide no support for this allegation.

Committee Members and staff asked all wigness what they observed at the Benghazi Annex and whether they had any informationto support allegations about weapons being collected and transported to Syria. Each witness reported seeing only standard CIA security weapons at the base. No witness testified that non-CIA weapons were brought to the Annex. Security personnel and officers testified they had complete access to the Annex and would have observed any weapons, such as MANPADs, stored at the facility. Security personnel and officers also testified that nobody told them to hide or withhold any information from the Committee. This record is consistent throughout the Committee interviews by members and staff.

According to testimony from CIA Deputy Director Morell and confirmed by other witnesses, the CIA's mission in Benghazi was to collect foreign intelligence. From the Annex in Benghazi, the CIA was collecting intelligence about foreign entities that were themselves collecting weapons in Libya and facilitating their passage to Syria. The Benghazi Annex was not itself collecting weapons. The Committee has not seen any credible information to dispute these facts.
Don't expect a correction from Klein on this, let alone WND recalling Klein's book due to the false information contained in it. Not only is that not how WND rolls -- indeed, WND has yet to acknowledge the existence of the House GOP report on Benghazi, even though it has been out for nearly two days -- Klein's book tanked badly enough that the effort is barely worth it. As of this writing, "The REAL Benghazi Story" has slid to No. 80,072 in sales at Amazon.com less than three months after its release.
Posted by Terry K. at 12:40 PM EST