Joseph Farah's Know-Nothing 'Klinghoffer' Rant
Topic: WorldNetDaily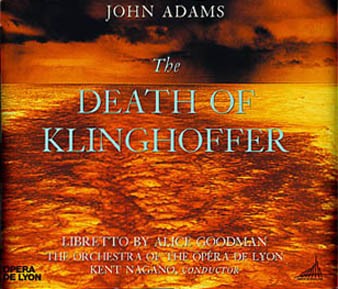 Joseph Farah declares of "The Death of Klinghoffer" opera in his Nov. 7 WorldNetDaily column, "Not only will I not pay to see it. I wouldn't see it if the Met paid me." Thus having established his know-nothing bona fides, like his fellow travelers at the Media Research Center, he nevertheless similarly denounces the opera for allegely being "loathsome, despicable anti-Semitic propaganda" that is "exploiting the death of terrorism victim Leon Klinghoffer in such a shameful way."
Farah doesn't explain how he knows so much about an opera he refuses to see, even claiming at one point he knows that "Throughout the show, actors are framed in a mock-up of Israel's anti-terrorism walls to make the case for Israeli 'apartheid.'"
Again, Farah has asserted that he has not and will not see the opera. He is, as far as we know, not an expert on opera. Therefore, he can't possibly know what he's talking about.
But then, when has lack of knowledge about a subject stopped Farah from pontificating about it before?
Posted by Terry K. at 1:09 AM EST