CNS Returns To Fearmongering That You Can Catch Ebola On A Bus
Topic: CNSNews.com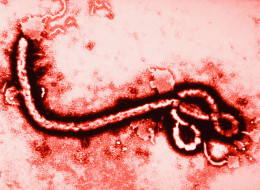 You might remember that last month, a CNSNews reporter fearmongered that, despite what President Obama said, you can too catch Ebola on a bus -- followed by CNS editor in chief Terry Jeffrey mocking the Obama administration for overreacting to a sick passenger on a bus out of fear the passenger might have Ebola.
Well, the flip-flop has flipped back. From a Nov. 3 CNS article by Melanie Hunter:
Sen. Rand Paul (R-Ky.), who is also a medical doctor, told CBS's "Face the Nation" on Sunday that President Barack Obama's biggest mistake was saying you can't catch Ebola on a bus.

"I think the president's biggest mistake was like saying, oh, it's no big deal, you can't catch it if you're sitting on a bus with somebody," said Paul.

[...]

"Well, apparently, you can be intensive care unit gloved, gowned and masked and still get it. It's very contagious when someone is sick. So, I think it was a mistake for him to say, oh, it's not big deal. You can be riding on a bus. And we're not going to stop any travel," Paul said.

"American public sees people getting it who are fully masked and gowned and saying, my goodness, I don't think anybody should be riding on a bus or coming from Liberia to visit their aunt or uncle and when they could be contagious. So, I think a temporary stop of travel for elective travel, if you're coming to visit your relatives, couldn't that wait for a few months?" he asked.
Hunter is also overstating Paul's medical credentials. He is an non-certified ophthalmologist, which technically makes him a "medical doctor" but specializes in eye problems, not viral issues like Ebola.
Posted by Terry K. at 6:54 PM EST