Is A Future Ruddy Candidacy Behind Newsmax's Endorsement of Rick Scott?
Topic: Newsmax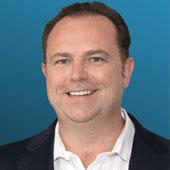 After first opposing his campaign in 2010, Newsmax learned to love the idea of Rick Scott for Florida governor (though it took ignoring its own previous attacks on him to do so). Now that Scott is running for re-election, Newsmax has endorsed him again.
In an unsigned Oct. 26 editorial, Newsmax declared:
Early voting has already begun . . . so it's important to cast your vote in the closely watched Florida governor's race.

And when you do, Newsmax strongly encourages you to vote for Rick Scott.

We endorse Florida's Republican Gov. Rick Scott for re-election for three compelling reasons: jobs, jobs, and jobs.
What Newsmax isn't telling you: how much it has donated to Scott's PAC.
As we've previously documented, Newsmax Media gave $100,000 to Scott's Let's Get To Work PAC in 2010. In 2012, Newsmax donated another $5,000.
Additionally, Newsmax Media has donated at least $200,000 to the Florida Republican Party in recent years.
With its endorsement of Scott, Newsmax is not acting as a media outlet -- with its monetary interests in Florida politics, it's trying to buy influence. It has a vested interest in doing so; Newsmax CEO Christopher Ruddy's name was floated as a possible Senate candidate for 2012.
Two of the best ways to keep political ambitions alive is to support the party you like and support its candidates. Through Newsmax, Ruddy is doing both.
Posted by Terry K. at 8:35 PM EDT