David Limbaugh Pushes Factually Deficient Claim About Ministers And Same-Sex Marriage
Topic: WorldNetDaily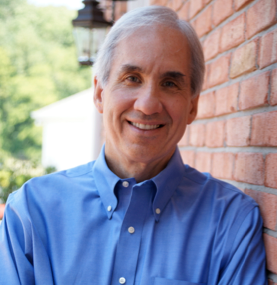 David Limbaugh rants in an Oct. Oct. 20 column appearing at WorldNetDailiy and CNSNews.com:
It seems that with each passing month, this senseless tyranny advances. The latest is that two Christian ministers in Idaho, Donald and Evelyn Knapp, have allegedly been ordered to perform same-sex wedding ceremonies at their chapel or face fines or jail sentences.

This nightmare began Oct. 7, when the 9th U.S. Circuit Court of Appeals invalidated Idaho's marriage laws and legalized same-sex marriage in that state, which allowed Idaho county clerks to begin issuing same-sex marriage licenses a week later. On Oct. 17, the Knapps declined a request to perform a same-sex wedding ceremony.

According to a lawsuit filed by the Knapps, the city of Coeur d'Alene is "unconstitutionally coercing" them to perform these weddings at their Hitching Post Wedding Chapel in violation of their religious beliefs, their ordination vows and their consciences. City Ordinance Section 9.56 bars sexual orientation discrimination in public accommodations, which forces the Knapps to choose between betraying their religious convictions and following them and facing up to 180 days in jail and up to $1,000 in fines. According to their complaint, they arguably commit a separate and distinct misdemeanor each day they refuse to perform such ceremonies, with the potential criminal penalties piling up cumulatively.
Let's count Limbaugh's falsehoods and misdirections, as detailed by Media Matters:
The city of Coeur d'Alene has taken no legal action against the Knapps, nor has it threatened any.
Limbaugh glosses over the fact that the Knapps' wedding chapel is a for-profit enterprise, not a church.Indeed, the Knapps have performed secular wedding ceremonies in the past.

The Knapps hastily rebranded themselves as an explicitly religious corporation with help from the Alliance Defending Freedom, which filed the lawsuit for the Knapps, prior to the ADF filing the lawsuit.
If the Knapps are truly now operating as a legitimate religious corporation, they are exempt from being forced to perform same-sex marriages.

In other words, Limbaugh is simply regurgitating the ADF's talking points without bothering to do any actual research. Still, Limbaugh rants about "the left's militancy."
Posted by Terry K. at 12:36 PM EDT
Updated: Friday, October 24, 2014 12:38 PM EDT