WND's Cashill Hides The Truth Of Activists' Fraudulent Liens
Topic: WorldNetDaily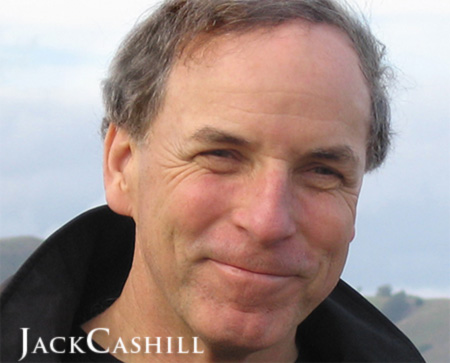 In his Aug. 20 WorldNetDaily column, Jack Cashill tries to besmirch Missouri Gov. Jay Nixon by recounting a story from his past:
For Heather Johnson* and 14 other Missouri citizens, there is no forgetting and no forgiving. Allow me to explain.

On March 30, 1996, the 22-year-old Heather happily shucked her apron at the suburban Kansas City McDonald's where she worked and headed out with her fiancé to a potluck dinner at a Knights of Columbus Hall in mid-Missouri.

The potluck was organized by a group of folks who took the state and federal constitutions as seriously as fundamentalist do the Bible.

That evening they were holding what they called a "common law grand jury" to assess certain police actions in the area. They were one short of the necessary 24 and cajoled the apolitical babysitter into sitting in.

One fellow appeared before the jury to protest a judge's treatment of his 17-year-old daughter after a traffic stop. The grand jury had also invited the judge to come explain his action.

Not surprisingly, the judge blew the constitutionalists off, and the grand jury decided in the plaintiff's favor. They told the plaintiff that under Missouri law he had a right to file a lien against the judge's property. He promptly did just that.

Bad move. Nixon, eying a Senate run, was looking for an opportunity to strut his anti-terror stuff, a then-fashionable strut among the party faithful.

Some months passed before Heather learned of Nixon's ambitions, and she learned the hard way. The state police came to her home late one night, handcuffed her and hustled her off to jail.

The frightened burger-flipper would soon learn that she had "tampered with a judicial officer by engaging in conduct reasonably calculated to harass [the judge], namely, filing a lien with the Lincoln County Recorder of Deeds on the property of [the judge.]"

The fact that the lien had been immediately expunged did not deter Nixon. Nor did the fact that Heather had not signed the lien or filed it.

At the time of the incident, in fact, Heather did not know what a lien was. She would tell me later, in a St. Joseph prison, "The word had yet to come into my vocabulary."

This was a real prison, by the way, a Show-Me Guantanamo with coiled razor wire on the tops of the walls and big fat mommas in orange jump suits wandering the halls.

Heather had already served one year of a two-year sentence when I interviewed her for a local TV station. (I still have the tapes.)

She had been tried as a group with 14 others in Lincoln County. Curiously, the two men who actually filed the lien were not charged.

Another curiosity was that the lien was technically legal at the time it was filed – the legislature would not ban common law liens until August of that year.

Given the thinness of the charges, Heather and the 14 others fully expected to be exonerated. They chose to defend themselves.

"We range from ages 23 to 78," a Vietnam vet told the jury in his opening statement. "We are farmers, mechanics, carpenters, truck drivers, equipment operators, a cross section of America." But they were also all white. So no one in the media gave a damn.

Nixon had no pity on these "paper terrorists," the preferred media term of the day. Before a jury pulled from a well poisoned pool, Nixon and his crack team of assistant AGs hammered the 15.

All of them were convicted. Thirteen received two-year sentences. The two presumed ringleaders were given seven years each and denied bail, all for inconveniencing a judge.
This being Cashill, he's hiding the facts of the story that don't conform with his agenda.
This "group of folks who took the state and federal constitutions as seriously as fundamentalist do the Bible" are better known today as soverign citizens who believe they are above the law. And the "inconveniencing" of the judge for which they were sentenced was, in fact, the filing of a malicious, fraudulent multimillion-dollar lien on the judge's property.
The Associated Press reported in 1996 that the group of 13 men and two women Cashill is writing about "were part of a common-law court group that filed a $10.8 million claim in Lincoln County Circuit Court against Associate Circuit Judge Patrick Flynn. Prosecutors called it an attempt to harass Flynn, who was scheduled to preside over a traffic charge against another member of the movement."
Malicious, fraudulent liens against government officials are a common tactic by "soverign citizens" to take revenge on a government they reject. Far from being the mere inconvenience Cashill claims they are, they can tie up property and keep rightful owners from doing anything with it until the lien is dealt with. The New York Times reports that one couple who lost their home to foreclosure filed more than $250 billion in liens against local officials. One sheriff who was victmiized by a lien says, ""It affects your credit rating, it affected my wife, it affected my children. ... We spent countless hours trying to undo it." The FBI has labeled the strategy "paper terrorism."
Cashill's benign description of the malicious, fraudulent lien being a noble protest of "a judge's treatment of [the protester's] 17-year-old daughter after a traffic stop" also belies the facts. Here's what really happened, according to a court proceeding:
The record viewed in the light most favorable to the verdict reveals that on February 3, 1996, Highway Patrol Officer David Flannigan (Flannigan) issued two traffic tickets to Amanda Brook Lenk (A.Lenk), which were assigned to the Honorable Patrick S. Flynn, Associate Circuit Judge of Lincoln County.   On February 28, 1996, A. Lenk's maternal grandfather George Castle and Charles Detmer informed Judge Flynn in his chambers that it would be in his best interest to dismiss the case against A. Lenk and if he did not do so "․ they would have to proceed with their proceedings in their court."   Sometime on February 28, Judge Flynn received a document entitled "Caveat and Demand to All Public Officials" from Castle and Detmer informing Judge Flynn that he and all public officials would be violating her constitutional rights under 42 U.S.C. Sections 1983-1986 and 18 U.S.C. 41, 242, 2381, if they proceeded in the case of State of Missouri v. Amanda Brook Lenk. Judge Flynn did not dismiss the case.

On March 12, 1996, A. Lenk appeared with her father, Melvin Lenk (M.Lenk), Castle, Detmer, and Hobbs before Judge Flynn.   A. Lenk stated that she represented herself and moved that the charges against her be dismissed because she had chosen not to live under the laws of the United States through a Declaration to Quiet Title.   Hobbs informed Judge Flynn that he was there as A. Lenk's "counsel" but was not allowed to represent her because he was not a licensed attorney.   Hobbs informed Judge Flynn that he had no jurisdiction, the case should be dismissed and Judge Flynn would be brought before "their court" if he did not dismiss the case.

On or about March 25, Judge Flynn received documents entitled "Order to Appear," ordering him to appear before "Our One Supreme Court ․ at the Knights of Columbus Hall in St. Clement, Missouri at 7:00 p.m., March 13th․   If you do not appear at the time, date and place so ordered[,] a default will be entered on your behalf and judgment entered against you in the sum ․ of ten million eight hundred and four thousand dollars of United States of America currency."   Judge Flynn received two of these "orders," one on behalf of A. Lenk and the other on behalf of Hobbs, each of which had affidavits attached from M. Lenk and Hobbs and a list of "jurors" who entered the order.
In other words, the protester was taking revenge on the judge for not dismissing a minor traffic ticket against his daughter. No evidence was offered that the events resulting in the ticket did not happen; rather, it was claimed that the judge had no jurisdiction and would be tried in the protester's own made-up court as punishment.
As for Cashill's claim that "Heather," his pseudonymous so-called victim, "had not signed the lien or filed it," the court proceeding notes that 24 members of this "sovereign citizen" group were "jurors" that signed the order authorizing the lien against the judge. "Heather" is in all likelihood one of them. The order rather laughably stattes that the order is "not reviewable by any other court of the United States as set forth under the 7th Amendment, nor subject to trespass upon the case, by the Judicial Power of the United States, per 11th Amendment, our national Constitution."
Cashill noted that "I have changed Heather's name to protect her but no other detail." Given the the names of the defendants' names are all a matter of public record as a result of the court proceedings and were reported in contemporaneous news accounts, it's rather silly for Cashill to hide her identity. All were identified by name in a 1996 St. Louis Post-Dispatch article (retrieved via Nexis); given that we know two of the 15 defendants were women and one of them is identified in the article as a grandmother, we can deduce that the other named woman is Cashill's mysterious source: Ima D. Conklin.
Cashill has a habit of siding with criminals while whitewashing their crimes, and this is just another example.
Posted by Terry K. at 7:21 PM EDT