NewsBusters Endorses Attack On Sharpton Featuring Vile Racial Slur
Topic: NewsBusters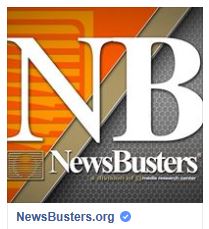 A former basketball player hurled a vile racial slur at Al Sharpton, and NewsBusters has no problem with it.
NewsBusters' Randy Hall was so unbothered by it, in fact, that he put it right in the headline of his Aug. 14 post: "Sharpton Hits Back at Critic Who Called Him 'Coon' for Seeking Publicity After Ferguson Shooting."
So unbothered was Hall by this racial slur that he went on to endorse the message of the critic -- onetime NBA star Gilbert Arenas, best known for the gun obsession that got him suspended from the Washington Wizards --that Sharpton is "a publicity-seeking 'coon'" and even bolded the word in his excerpt of Arenas' rant:
That initial reaction came from Gilbert Arenas, a former guard for the Washington Wizards National Basketball Association team, who begged Brown's family to leave Sharpton out of the situation because "Caesar the monkey" or a character from the Planet of the Apes series "could get them better justice."

Arenas then continued his race-tainted rant by stating that "the stats also show Al 'coon' sharpton has not helped one situation he has protested at; he actually made it worst [sic] and because of him, the jury goes the other way (think about it)."

He also pointed to other situations in which Sharpton's involvement had a negative impact, including the Jena Six -- black teenagers convicted in the 2006 beating of a white student at Jena High School in Louisiana -- whom Sharpton defended even after they were found guilty.

The athlete also discussed the minister's involvement in the Trayvon Martin case, when the teenager was shot by George Zimmerman, a Hispanic man who was later acquitted of any crimes in the incident.

"The list goes way back," Arenas added, because Sharpton is "lookn for attention; what u said at trayvon's rally, #enoughisenough; ur right, we're tired of u PRETENDING."
So unbothered was Hall by Arenas' vile racial slur that the only criticism he could muster was that Arenas' rant was "race-tainted." At no point did he mention the fact that "coon" is a vile slur that has no place in civilized debate.
Such insensitivity is part for the course at the Media Research Center, which has also found nothing wrong with Rush Limbaugh calling Sandra Fluke a "slut" or Mark Levin calling Mary Landrieu a "whore."
UPDATE: Breitbart uncritically publishes Arenas' rant, including the "coon" slur.
Posted by Terry K. at 10:37 AM EDT
Updated: Friday, August 15, 2014 12:25 PM EDT