WND's Massie Blames Clinton For 9/11, Thinks Dick Morris Is A Foreign Policy Adviser
Topic: WorldNetDaily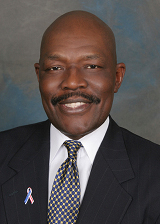 Mychal Massie writes in his Aug. 11 WorldNetDaily column:
In factuality, the blood of the Americans who were murdered Sept. 11, 2001, is on the head and hands of Clinton. Clinton was offered bin Laden on a silver platter, but he refused the Sudanese President Bashir's offer to arrest, detain and hand over Osama bin Laden to the United States. The Bashir government had intelligence of OBL's daily activities and detailed intelligence concerning his finances; but, as Steven Simon, then-director of counter-terrorism on Clinton's National Security Council, told the Washington Post: "I [we] really only cared about one thing, that was getting [OBL] out of Sudan, not the accepting of responsibility for taking him into custody." Former Clinton adviser Dick Morris said, "[Clinton] didn't do a single thing of the stuff that I recommended on terror" ("Hannity & Colmes," Dec. 20, 2001). Had Morris' suggestions been heeded, Mohamed Atta would have been deported before 9/11. As Morris put it, "In each of these areas he [Clinton] fell asleep at the switch."
First: The 9/11 Commission found no reliable evidence that Sudan offered bin Laden to the U.S.
Second: Dick Morris, seriously? The guy who's wrong about everything all the time should have been trusted to advise Clinton on foreign policy?
We know Massie is a depraved liar, but trusting Dick Morris can never go well.
Posted by Terry K. at 12:17 AM EDT