No, WND, Sandra Fluke Never Claimed She Was Too Poor To Afford Birth Control
Topic: WorldNetDaily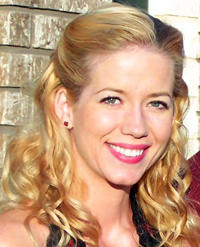 WorldNetDaily reporter Chelsea Schilling has a long, long history of getting facts wrong. She starts off her July 29 article with yet another whopper:
Sandra Fluke – the feminist attorney who in 2012 claimed she couldn't afford the $9 monthly cost of birth control pills and has said taxpayers should pay for it – is loaning her own legislative campaign a hefty sum of $100,000.
In fact, during the 2012 congressional testimony that prompted WND friend Rush Limbaugh to misogynistically label her a slut and a prostitute (which Schilling soft-pedals as Limbaugh merely suggesting it), Fluke did not discuss her own personal circumstances.
Schilling also furthers the misnomer that all birth control costs $9 a month. As the New Republic points out, not every birth control method works for every woman due to side effects, and that includes cheap generic birth control:
For some women, finding the right contraceptive is a matter of finding the right pill. For others, it's a matter of finding a whole other birth control method – like implants, inter-uterine devices, or surgical sterilization. Most of these alternatives cost more than $9 a month and some of them cost a lot more than $9 a month.
Such ignorance of basic facts in order to forward a political agenda is just another reason why nobody believes WND.
Posted by Terry K. at 1:23 PM EDT