MRC's Graham Ignores Maureen Dowd's Professional Jealousy
Topic: Media Research Center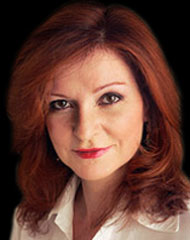 The Media Research Center loved New York Times columnist Maureen Dowd when she bashed the Clintons during the 1990s, but when she followed that by going after the Bush administration, they dismissed her as just another East Coast liberal -- Brent Bozell dismissed her as a "liberal windbag."
But now that Dowd has returned to Clinton-bashing, she's back in the MRC's good graces.
MRC director of media analysis Tim Graham devotes a July 14 NewsBusters post to praising Dowd for having "the audacity to knock Chelsea Clinton for giving speeches for $75,000 a pop, even if it went to the Clinton Foundation, which is designed for the further aggrandizement of the Clinton reputation."
But Graham ignores the idea that there may be a little professional jealousy behind Dowd's sniping. Media Matters notes that Dowd makes less than half of what Chelsea Clinton makes for her speeches, adding that "Dowd did not respond to a request for comment seeking to determine whether she donates her speaking fees to charity."
But then, Dowd was spouting the MRC party line, which earns her temporary immunity from having her motives questioned.
Posted by Terry K. at 5:17 PM EDT