Larry Klayman's Cleveland Derangement Syndrome
Topic: WorldNetDaily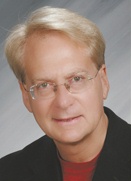 Larry Klayman takes a break from libeling President Obama to devote his entire July 11 WorldNetDaily column to hating on Cleveland:
This week it was announced that not only did the Republican Party incredibly choose the city of Cleveland, Ohio, for its 2016 National Convention, but that LeBron James, the basketball star who had wisely decided to abandon the "mistake on the lake" years earlier for the Miami Heat, had decided to return to the Cavaliers basketball team. As someone who had the displeasure to live in Cleveland for some time after my 2004 candidacy for the U.S. Senate in Florida, I was shocked by both events, as this "fair city" has for decades represented the epitome of a loser image – it's not suitable for the hopes of either Republicans or LeBron.

First, why the Republicans would choose a city whose precincts voted well over 90 percent for Barack Hussein Obama in the last two presidential elections, and which is perhaps the most leftist major city in the United States, is absurd. The chance of Republicans picking up votes in Cleveland is null and void. If indeed winning the key electoral state of Ohio was the objective, then the cities of Cincinnati or Columbus would have been a better alternative.

Second, Cleveland is woefully short of top-notch hotels and restaurants and is dangerous. In this regard, downtown Cleveland, where the convention will be held, has at most three decent eateries and no first-rate hotels in safe areas to speak of. Having lived in the Warehouse District, which is the most "fashionable area" of downtown, the number of street people and beggars approximates the number of white or blue collar workers who frequent and live in the area. The district is not only dangerous, it is depressed beyond imagination, so much so that when I considered buying a condominium there, since it was close to the law firm where I had become a partner, the advantage was only that real estate taxes would be abated for 10 years as an incentive. Accordingly, the facilities and venue of Cleveland are not suitable for a national political convention and portray a poor image for a party already in difficulty if not permanent decline.

[...]

Yes, I do have one good friend in Cleveland and thus not all is bad or pathetic. But in all honesty, the city is the poster boy for losers.
Klayman hints at his real reason for his Cleveland derangement in this rant:
Fifth, as a lawyer, I have to also attest to the now proven fact that Cleveland has one of the most corrupt legal systems in the country, stocked with incestuously compromised lawyers and judges who scratch each other's backs. For a political party that is attacking Obama and his comrades over so-called phony scandals, this is not the right image. The family law courts, for instance, are routinely trashed by the local newspaper, The Cleveland Plain Dealer, for their sleaze.
What Klayman doesn't admit: The Ohio court system he's bashing is also where a magistrate found, and an appeals court upheld, that he engaged in "inappropriate behavior" with his children:
The magistrate further found it notable that Klayman, "for all his breast beating about his innocence * * * [he] scrupulously avoided being questioned by anyone from [children services] or from the Sheriff's Department about the allegations," and that he refused to answer any questions, repeatedly invoking his Fifth Amendment rights, about whether he inappropriately touched the children. "Even more disturbing" to the magistrate was the fact that Klayman would not even answer the simple question regarding what he thought inappropriate touching was.
The Ohio courts also shut down his vindictive legalisms against his ex-wife by letting stand an order that he pay $325,000 in her legal fees. Judicial officials found that "Klayman purposefully prolonged litigation, telling [his ex-wife's] mother that if she did not settle, he would take the case through years of litigation which would cost them hundreds of thousands of dollars. Klayman did not deny that he made the statement."
Ohio seems to be one of the few states that has demonstrated a very low tolerance for Klayman's incompetent legal shenanigans. No wonder he's mad.
Posted by Terry K. at 2:14 AM EDT