WND Thinks Homosexuality Is Just A 'Trendy Notion'
Topic: WorldNetDaily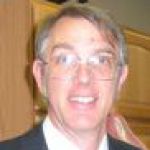 Bob Unruh writes in a June 21 WorldNetDaily article:
Peter and Hazelmary Bull run a bed and breakfast in the United Kingdom and were sued by two homosexuals when the Christian couple refused to rent them a bedroom in their business, which also is their home.

The fight brought on by the homosexuals went all the way to the nation's highest court, resulting in an order that the Christian couple pay the "gay" duo a couple thousand dollars in damages.

All based on the idea of "nondiscrimination" laws where homosexuals are protected, but Christians are not. That Christians' beliefs and practices must cede to the trendy notion of homosexuality.
That's right -- Unruh and WND think homosexuality is nothing but a "trendy notion."
Posted by Terry K. at 1:24 PM EDT