The Perfect WND Storm: Corsi Quotes A Birther to Defend Criminal D'Souza
Topic: WorldNetDaily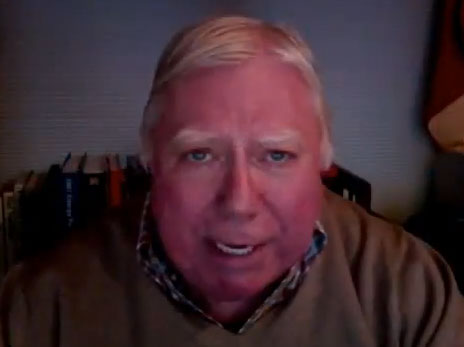 Jerome Corsi inadvertently reveals the ulterior motive for sticking up for admitted criminal Dinesh D'Souza and perpetuating the notion of an Obama conspiracy against him: He wants to help D'Souza cash in on his next movie.
Corsi writes in a May 20 WorldNetDaily article:
Getting prosecuted by the Obama Justice Department is likely to increase the box office for Dinesh D'Souza's new documentary, "America," scheduled to open in theaters July 4, according to some Hollywood observers.

If the Obama administration had calculated that a criminal prosecution would silence him, as some critics charge, D'Souza appears to have turned the tables. The early consensus is that D'Souza has affirmed the Hollywood truism about publicity.

Moreover, even if D'Souza is sentenced to prison, he remains out on bail until the fall, free to promote his upcoming documentary without restrictions.

Even better from a marketing point of view, D'Souza, by advancing the theme of "selective prosecution," has succeeded in positioning himself as yet another member of an Obama "enemies list" that extends far beyond the tea party.

"In Hollywood, any publicity, good or bad, is better than no publicity at all," said Bettina Viviano, a successful Hollywood producer who includes among her credits having worked as vice president of production for Steven Spielberg's Amblin Entertainment.

She told WND that with "the IRS scandal targeting tea-party conservatives, a lot of people are on to the theme that the Obama administration targets its enemies."

"People are smart enough to know that Dinesh D'Souza was targeted by the Obama administration," she said.
Corsi doesn't mention that Viviano is a birther who got some right-wing ink claiming without evidence that Bill Clinton once claimed that Obama wasn't eligible to be president.
To sum up: Birther and Obama-hater Corsi quotes a fellow birther to defend an admitted criminal (and, yes, an Obama-hater). It's the quintessential WND article.
Posted by Terry K. at 12:14 AM EDT
Updated: Friday, May 23, 2014 12:16 AM EDT